Tasmania's wild west coast
Explore the rugged western wilderness from your base in the heart of Strahan. Set on the shores of the historic Macquarie Harbour, Strahan Village offers charming accommodation and delicious local dining.
Slideshow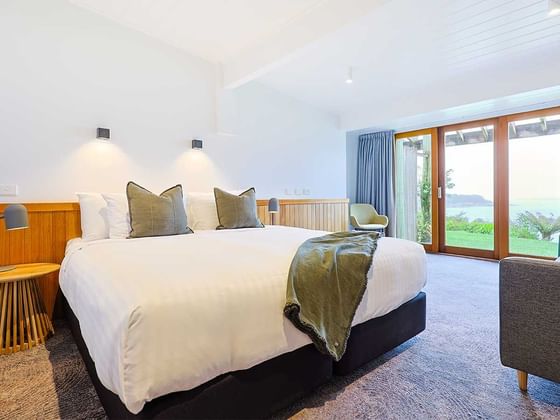 A new look for Harbour View accommodation
Be among the first to experience our newly renovated rooms. Unwind in a welcoming, rejuvenated setting, offering breathtaking vistas of Macquarie Harbour and the pristine wilderness that envelops it.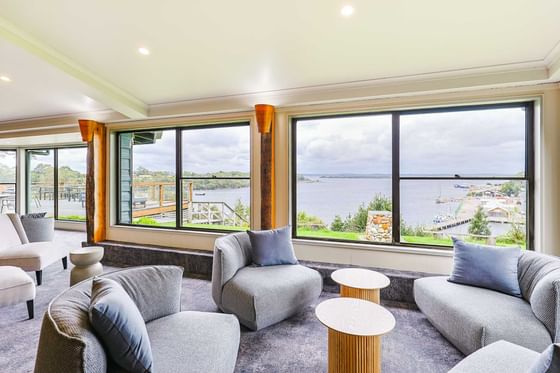 Dinner and drinks at View 42 Restaurant and Bar
A Tasmanian journey is not complete without savouring local flavours. We're excited to share View 42 Restaurant and Bar has now re-opened with a fresh look.
Join us daily for an exquisite buffet dinner or relax by the fireplace in our cozy bar area with views of the picturesque Macquarie Harbour.
Accommodation
Our beautifully appointed individual cottages and terraces take you back to a time when Strahan was inhabited by miners, piners, fishermen and their families. Above the harbour, take in sweeping views of Macquarie Harbour from our Harbour View rooms. You'll feel truly immersed in the history of the wild west coast.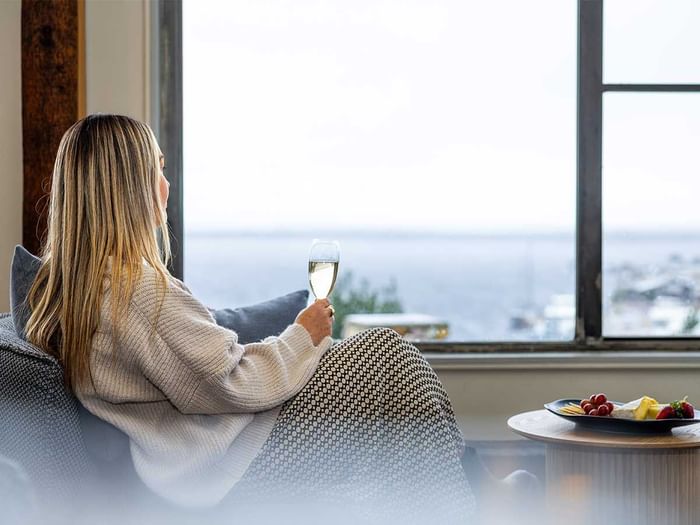 Escape to the west coast before the summer rush to save on your stay. Valid on stays until 23 December.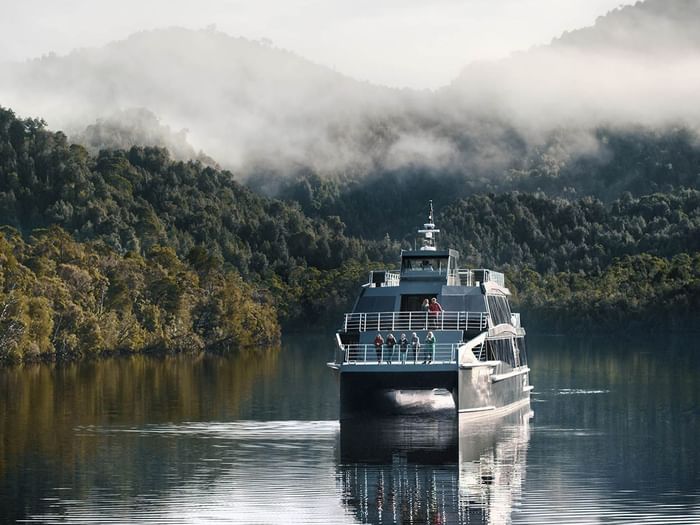 Stay Two and Cruise*
Stay two nights at Strahan Village and cruise the Gordon River on award-winning Spirit of the Wild.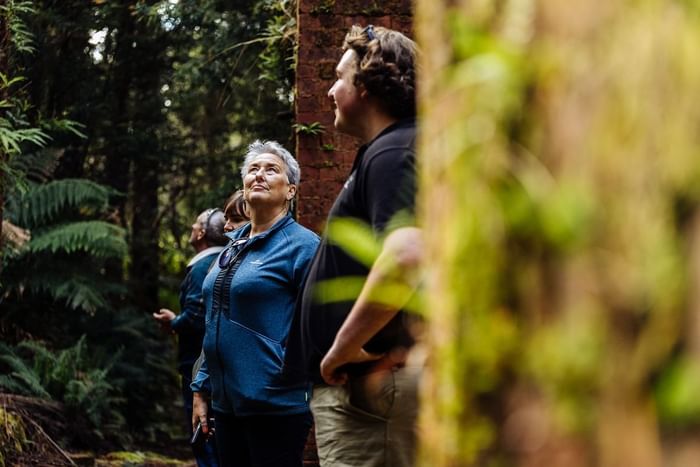 Members Save More*
If you are an NRMA or RACT member, you can save more on your stay year-round.
Explore the western wilds
Strahan is a prime touring destination for a Tasmanian wilderness holiday. Set on the banks of Macquarie Harbour, with Ocean Beach and the mighty Southern Ocean on one side and the UNESCO Tasmanian Wilderness World Heritage Area on the other, you'll find yourself spoilt for choice with things to do in Strahan.
DINING
After a day spent exploring or relaxing, treat yourself to memorable dining at Strahan Village. Indulge in some of the finest seafood in Tasmania at View 42° Restaurant, enjoy a hearty pub meal at Hamer's Bar & Bistro or grab a quick bite at The Kitchen.
Meetings & events
Whether you're looking for a conference site, a quiet place for a meeting or a memorable wedding venue, we offer exceptional facilities and impeccable service in a stunning location on the edge of the Tasmanian wilderness.
What a treasure

Long picturesque drive through the mountains to get there, but worth every minute of the drive. Strahan Village is set on a beautiful blue harbour, surrounded by mountains. So much to see and everything is picture postcard.
Clean, comfortable and with a spa bath

We dropped into town at 8pm on a Thursday night, staff put the effort in to find just the right room we were asking for (spa bath, tea/coffee and toast facilities). Nice and quiet and next to the water and plenty of places to eat within walking distance.
Perfect entry to the heritage area

Great access to the wilderness area via the train and Gordon River. When we were there it was just prior to the "rush" period so it was fantastic. So quiet and relaxed. The accommodation was average but clean and acceptable. The restaurant is excellent with a very good buffet that has an excellent range of food. The restaurant seemed under staffed however the service was not affected and the girls were very professional and provided friendly efficient service.