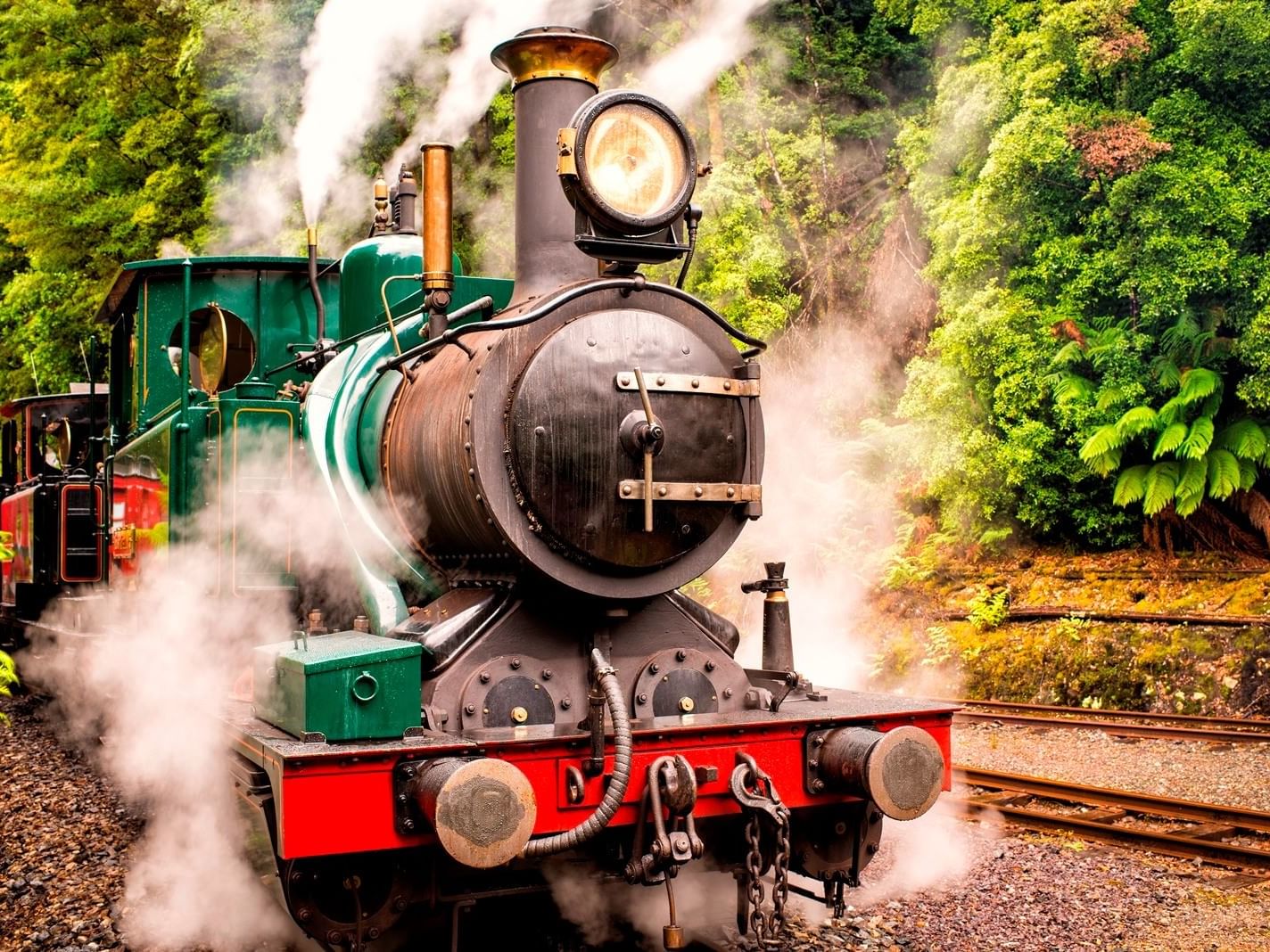 Full Steam Ahead | Explore Strahan's Past On Authentic Rack
Exploring the cool temperate rainforest is one of the most popular activities in Strahan on Tasmania's west coast. A cruise is one option to view this pristine wilderness. Another exciting way to gain a different perspective of the ancient forest's majesty is via the West Coast Wilderness Railway. Train buffs, history enthusiasts and nature lovers will definitely not want to miss this unique experience.
From Strahan, passengers can take a half-day return trip to Dubbil Barril or a full-day return trip to Queenstown. Both journeys give you a chance to enjoy spectacular scenery ranging from Macquarie Harbour to dense rainforest to steep river gorges. The challenging terrain certainly allows you to admire the engineering feat of this railway link that was originally built over a century ago. Some sections of track are one in twenty grade requiring a rack and pinion system for the authentic 1894 steam locomotive to climb the hills.
The views from the train alone are breathtaking, but there are other experiences on offer to truly make this a magic journey. For those who wish to travel in style, the Wilderness Carriage provides you with sparkling wine, smoked salmon, Devonshire tea and a smorgasbord of other delectable foods at your fingertips. The locomotive stops at interesting heritage stations where you can taste honey, walk through the rainforest and even pan for gold.
When visiting Strahan, there is no better way to appreciate the natural environment and Tasmania's pioneering past. Sit back, relax and step back in time on this superb historical railway.