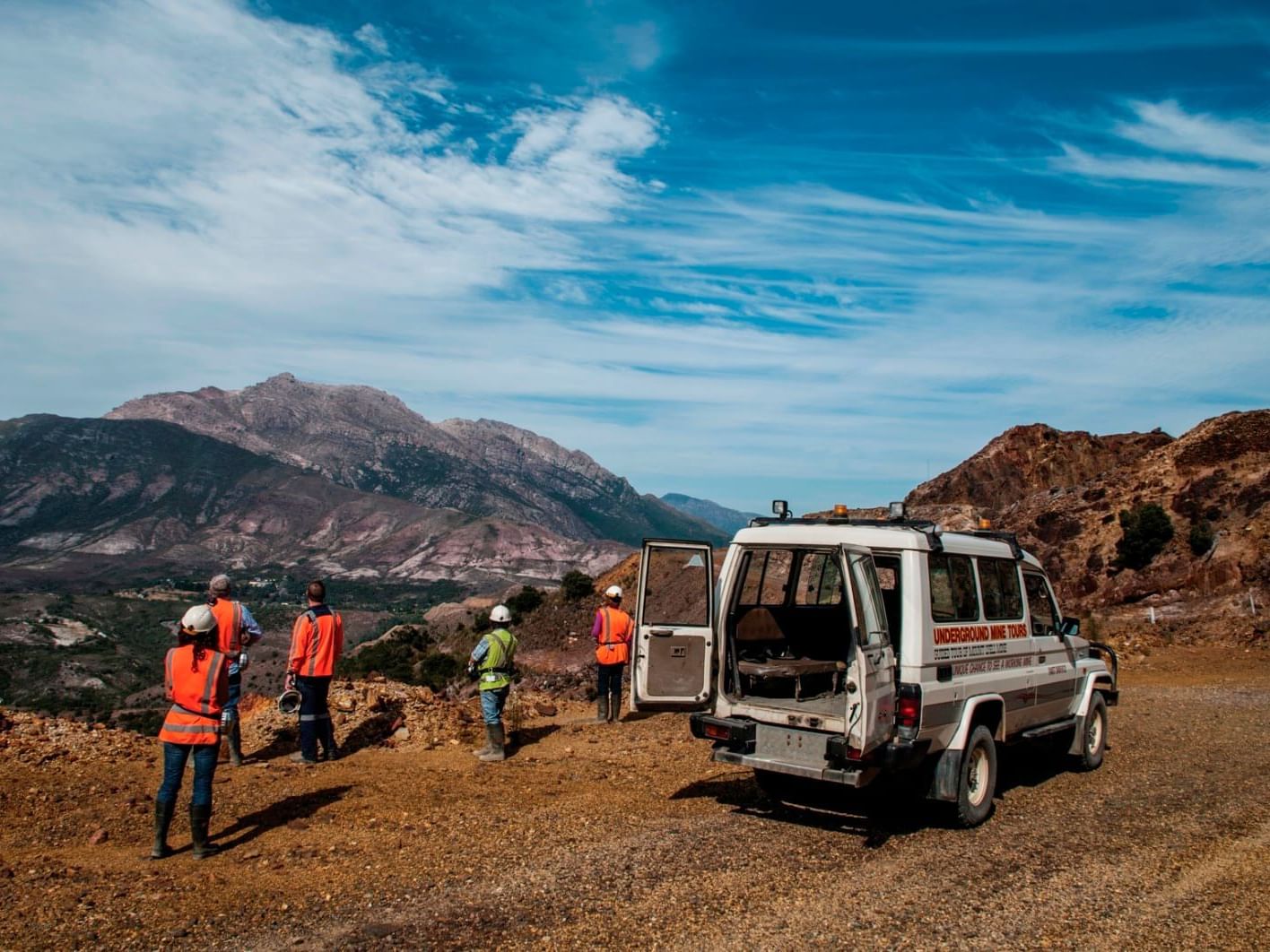 From Mines To Ancient Rainforests | A Study in Contrasts with Queenstown Heritage Tours
Carved out of the mountains that rise starkly above it, Queenstown has an old mining town feel. Nearby, spectacular cold climate rainforests can be seen; however, the hillsides were denuded in the past exposing bare pink and grey granite boulders. Learn more about this delicate tug-of-war between nature and industry by visiting some local sites that may not initially come to mind as tourist attractions.
Queenstown Heritage Tours provides small group excursions led by guides who are knowledgeable and passionate about the area. On the Mt. Lyell Mine tour you travel 700 metres below ground to an authentic copper mine. This is one of the few places in the world where you can have such an experience and it is truly eye-opening as you learn about mining techniques, geology and some of the tragic history associated with the mine.
For those who prefer to stay above ground, the Lost Mines tour takes you to old heritage mines that have been lost amidst the moss and rainforest. Admire beautiful tannin covered creeks, native Tasmanian plants and the unique Huon Pines in unspoilt wilderness. A visit to an operational sawmill allows the smell of cut Huon Pine to truly permeate your senses. Once again, you benefit by enjoying the secret beauty and heritage usually known only by locals.
The Lake Margaret Hydro Power Station is one hundred years old and still operates cleanly and efficiently. You'll be particularly amazed when your guide points out the old wooden pipe that snakes around the hills and shows you the working section of the plant. The history of the old Hydro town comes to life as your guide regales you with tales and explanations about the village and the turbines.
These are personal tours and your guide can make small adjustments to suit your preferences. Depending on the time of day, you might also be treated to some billy tea and delicacies such as salmon dip and chocolate-coated raspberries.
It takes less than an hour to drive from Strahan to Queenstown, so it is definitely worthwhile to visit this slightly remote town that still retains a frontier flavour. Make the most of your visit by joining a tour led by locals who have lived and worked in the area all their lives. Their hospitality and knowledge will ensure that you fully appreciate the history and unusual beauty of this amazing town.