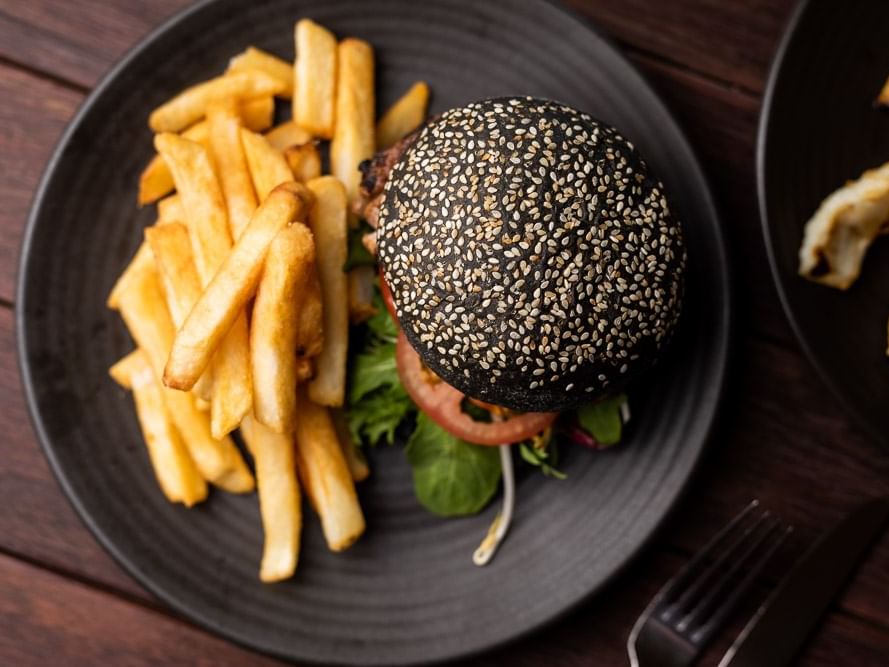 Strahan with Kids - Family travel on the west coast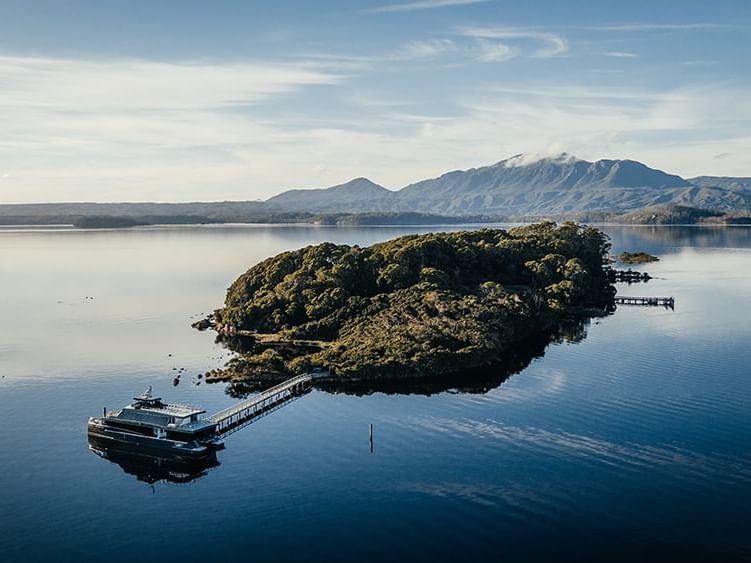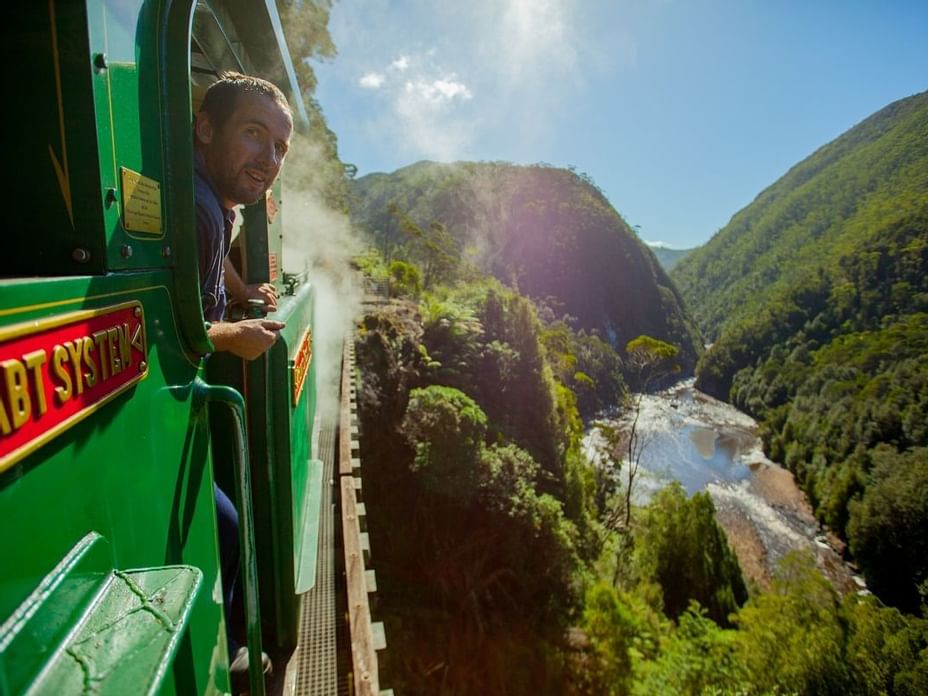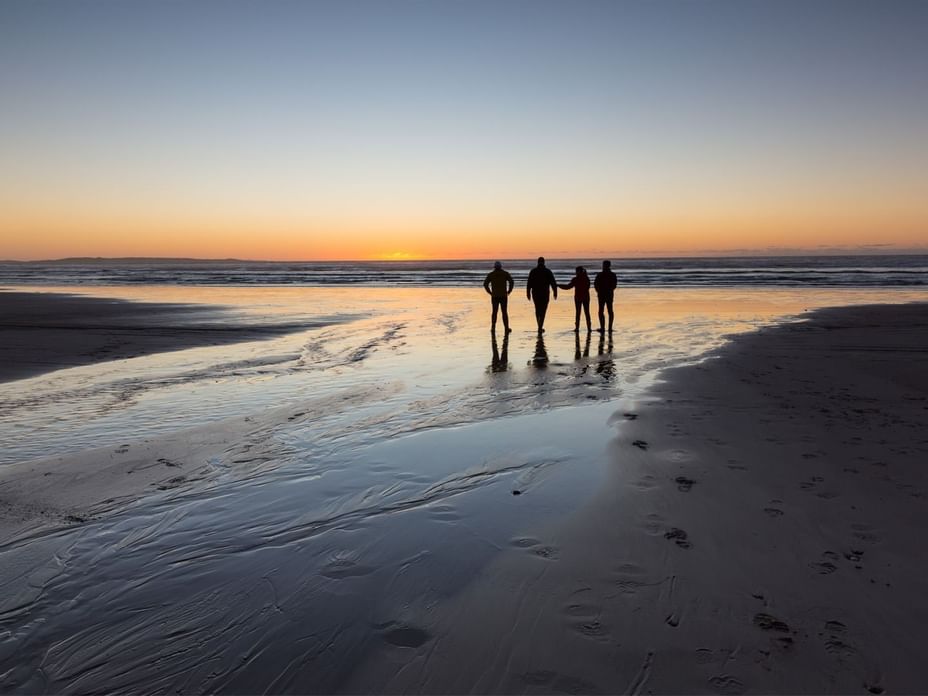 With Tasmanian school holidays coming up soon, we asked two of our local experts about their tips for enjoying the west coast with the kids. Jenni Klippert is our Front Office Manager and Leanne Hays is the Retail Manager at the award-winning Gordon River Cruises.
OK Jenni, let's pretend I've just rolled into Strahan with the kids and we've been on the road for a couple of hours. Where should we go first the stretch our legs?
I would send you to the People's Park, which is not far from us here at Strahan Village. You can access it with the car and it's a lovely spot. From there, you can also walk to the beautiful Hogarth Falls, which is about a twenty minute stroll from the park. When you get back from your walk, you're then not far from the Esplanade, where you can grab a seat and something refreshing to drink.
What are the best room options at Strahan Village for families?
I think our best rooms for families are our cottages. We have some 2-room cottages and a 3-room cottage. These have plenty of space and are conveniently located on the Esplanade with views across to the harbour. There are also some Hilltop Standard Family rooms here at the Village, which are a good option if you're conscious of budget. We have some Hilltop Harbour View Executive rooms that are twin rooms too – these are good for small families as they have a queen bed and a single bed. Lastly, we have a couple of apartment options on the hilltop and these are self-contained. We don't put these on our website though, so you're best to call us at reception.
Leanne, you're a keen walker – where should parents take their kids for short walks on the west coast, both in Strahan and beyond?
The Ocean Beach Trail is a good option. The trail is safe and mostly flat and there is plenty of parking at the start of the trail. Kids can easily ride their bikes or walk with their parents. Ocean Beach is the longest beach in Tassie and it feels like you can walk forever and see so much.
The Foreshore Historic walk is another option. The walk starts at West Strahan Beach and continues around through the main centre of town to the West Coast Wilderness Railway. At a slow relaxing pace it would take approximately 1-2 hours. You have the options of stopping in the town centre for a drink and to rest your legs too.
What about dinner time with the kids Jenni? What are some of the options around Strahan?
Hamer's Bistro is part of Strahan Village and has some great options for the kids. Families especially enjoy sitting in the outdoor seating on sunny days. Risby Cove is not far from here and is a lovely place for dinner too. Sometimes in summer they offer BBQs on their deck, which has a beautiful view over the water. Regatta Point Tavern welcomes families and has a good pub-style menu and Molly's has some great takeaway options like burgers and pizza, plus it also offers some grocery supplies if the supermarket is closed.
Tracks on Point opens for dinner in peak season too – it's definitely worth a visit if you're here in the warmer months. Outside of all of this, West Strahan Beach is a beautiful spot for a picnic and also has BBQs for public use. A bit further afield for a picnic, I'm a fan of an evening spent at Macquarie Heads – sunset is beautiful from here and it's dog-friendly.
What can you tell us about activities for families Leanne?
Our cruise guests who visit with their kids often want to know where the playground is! Strahan's playground is alongside West Strahan Beach and if parents are feeling like they're missing out while they're there, there's also an outdoor gym on the Historic Walking Track.
If you haven't seen 'The Ship That Never Was', this is something families should do. It's on nightly at the outdoor theatre next to the Visitor Information Centre and it's a whole lot of fun. For anyone who's not familiar, it's theatre but… very interactive!
Strahan is well known for some famous attractions too. Cruising on the Gordon River is really popular with visitors and locals and the experience of stepping aboard the West Coast Wilderness Railway is also something that you can't really replicate anywhere else in Australia.
The Henty Dunes is also a great place to take the kids to burn off some energy. You can hire a toboggan from the Gordon River Cruises terminal for the day and explore the dunes, which are located about ten minutes from Strahan on the road to Zeehan.
Jenni, are there any other tips you have for travelling with families?
This is the west coast of Tasmania so bring warm clothes at any time of the year, including a rain jacket and beanie for the little ones. This is really handy for activities in the evening.
I think it's always worth travelling with a fishing rod too as you're never far from an opportunity to throw a line in this part of the state, whether it's at Macquarie Heads for a salmon or flathead or at Lake Burbury for a rainbow or brown trout.
And for getting here and away Jenni, what are some of the highlights for families that are road-tripping in the west?

If you're coming from Hobart, make sure you stop at Iron Blow Lookout and also walk the boardwalk to Horsetail Falls. It looks scary but I'm afraid of heights and it was OK! After rain, it's especially beautiful to see the huge amount of water coming off the cliffs.
From Launceston, an option to stretch your legs is Montezuma Falls. It's a bit longer to walk so make sure your kids are up to it before you head off. You'll see some beautiful wilderness and a very impressive waterfall. We always suggest visitors call in to the Zeehan Heritage Centre if they're driving in that direction too, as it gives such a great history of our area.