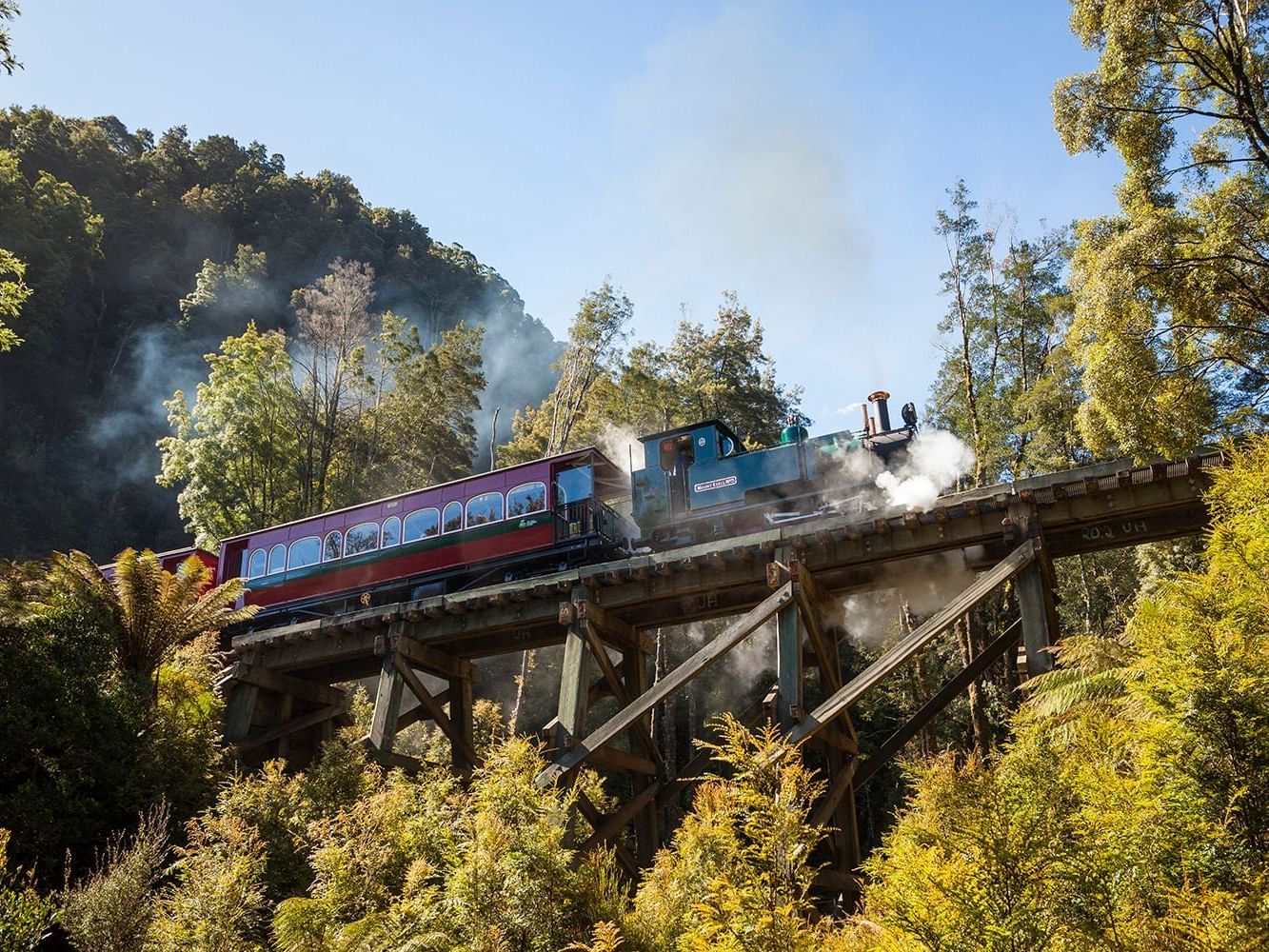 West Coast Wilderness Railway Reopening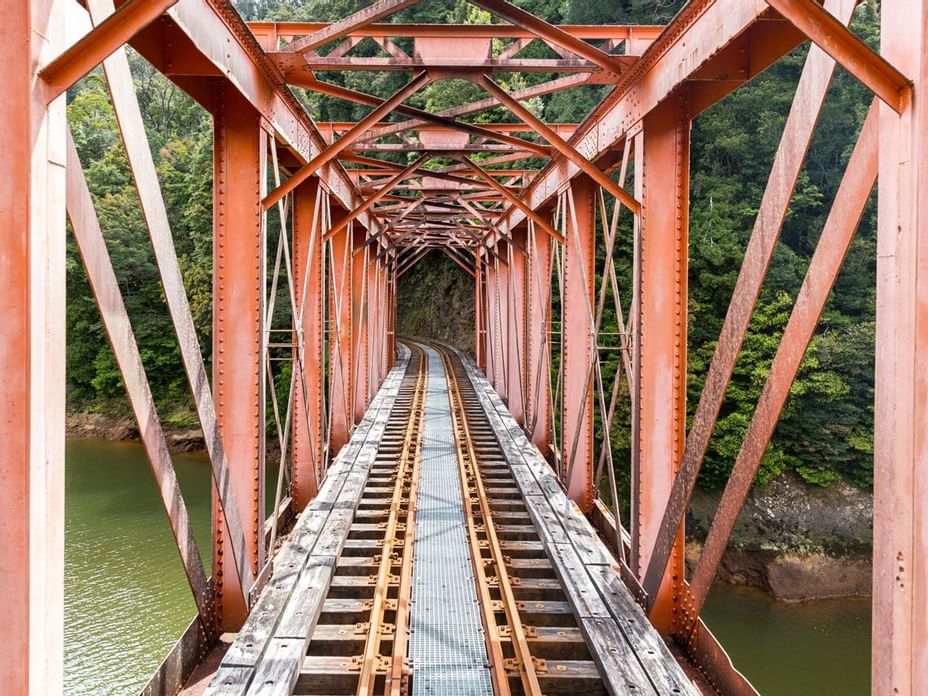 As one of Tasmania's favourite experiences prepares for recommencement, we caught up with Ashley from the West Coast Wilderness Railway to hear about the upside of downtime and any changes to the railway experience to look out for in September 2020.
Ashley, tell us a bit about your role with the West Coast Wilderness Railway (WCWR)?
I started as a guide and then moved into being our guest experience supervisor. I'm now working on product development for the railway. We are developing a multi-purpose high rail vehicle (off road, on road and on rail) and I'm working on some options to use this once it arrives in Tasmania. It's a really exciting project and will give us some new and interesting options once it's in operation.
How long have you been at WCWR?
I started with the railway about three years ago. I moved from Queensland to be back in Tasmania with family and after a period of study in Hobart and guiding on the east coast, I fell in love with the west coast.
How has the team found the 'down time' at WCWR? Has there been time to catch up on some maintenance and fine tuning?
The down time has gone really well actually. We've all grabbed the opportunity to take on different roles and share the load. There's plenty happening with maintenance, repainting and gardening across the whole operation, so there has been a lot to do.
And what can we expect from the WCWR experience when it recommences on 22 September?
There aren't any significant changes to the core experience itself and that's a good thing. Our guests really enjoy the experience, so we want to retain it as best we can whilst we introduce social distancing requirements. Return guests will notice the stations have been updated, with an extension at Lower Landing, plenty of landscaping at Lynchford and some internal design work at that station too. There has been a general deep clean and polish across the whole operation.
For readers of our blogs who are not familiar, can you give us an overview of the tours?
The track runs between Queenstown and Regatta Point in Strahan. Our 'Rack and Gorge' journey runs between Queenstown and Dubbil Barril, which is about half way along the line. We also work closely with King River Rafting, who run rafting adventures out of Queenstown to deliver a 'Raft and Steam' adventure from Queenstown.
Our 'River and Rainforest' journey runs from Strahan to Dubbil Barril and returns to Strahan while the full day 'Queenstown Explorer' also departs and finishes from Strahan. We had works planned for along the line between Dubbil Barril and Strahan for this winter which were delayed due to COVID, so unfortunately we aren't likely to be able to resume our services from Strahan until January 2021.
What's your favourite part of the WCWR experience?
My favourite part of being on board is getting to know our guests. They're such a big part of the experience for me. From a guest perspective, I think the general historical experience is so rich and enjoyable across the whole journey. I really like the river and rainforest section of the railway… Following the river is so peaceful and the wilderness is spectacular as you make your way along that section.
Do you have a favourite loco?
We have three locos and the fourth is being restored at the moment. It will be on the line next year... Fingers crossed! My favourite is #3, which is called Black Beauty. It has an amazing story of helping with the mining disaster of the early 1900s, when she carried people to assist with efforts to rescue survivors. I think I like her because of the role she played in the rescue.
Is there a special phrase you use at WCWR for people who loooooove trains?
Haha, Puffer Nutters! They just love it!
When you're not wowing Puffer Nutters with the magic of the Tassie wilderness, where do you most enjoy exploring on the west coast?
That's a tough one... Over the other side of Hells Gates is a favourite for me. Near the Cape Sorell lighthouse. We are very fortunate to have a family shack over there and I love exploring that part of the rugged west coast.
Finally, how about that snow recently! Is that the first time you've come to the station with a blanket of snow on the ground?
I haven't seen snow on the line before. I've heard it goes to Rinadeena but it certainly doesn't happen often. It's rare enough that it's exciting!