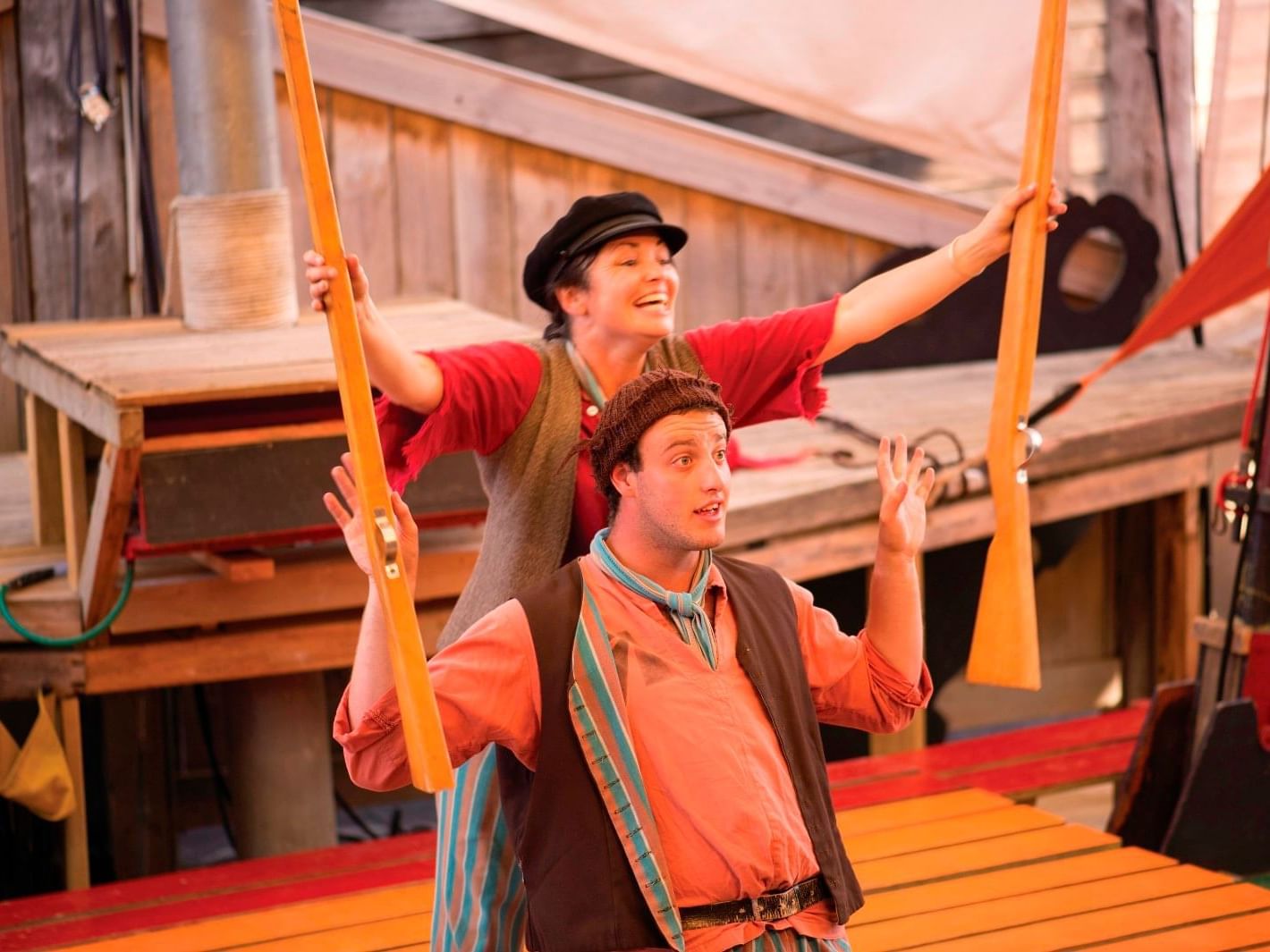 The Ship that Never Was
In order to fully appreciate your cruise to the Gordon River and Sarah Island, make sure you see the play The Ship That Never Was. Held in the Richard Davey Amphitheatre near the Strahan Tourist Information Centre, this highly-entertaining performance brings history to life as you learn the fate of the Sarah Island convicts. Audiences have been coming to see this play for over twenty-two years so this is definitely an experience not to be overlooked.
Suitable for adults and children alike, the play is very comical, fast-moving and informative. It tells the story of convicts who escaped from Macquarie Harbour and sailed to Chile. During the performance, a mock ship is built on stage to represent the escape ship — "The Frederick". With only two actors, The Ship That Never Was definitely requires audience participation! One of the regular actresses is the daughter of the original playwright making this quite a personal experience.
From September to May the live seventy-five performance takes place every day in Strahan at 5:30pm. This is perfect timing, allowing you to head off for a meal afterwards. Do not be deterred if the weather is a little chilly as blankets are supplied. During the winter months, the Risby Cove Theatrette on The Esplanade screens an eight-five minute film version at 5:30pm daily.
As Australia's longest-running play, this fabulous mixture of history and pantomime is one of the best things to do in Strahan. Make plans to include The Ship That Never Was in your schedule.
Image credit: Tourism Tasmania & Rob Burnett