West coast weather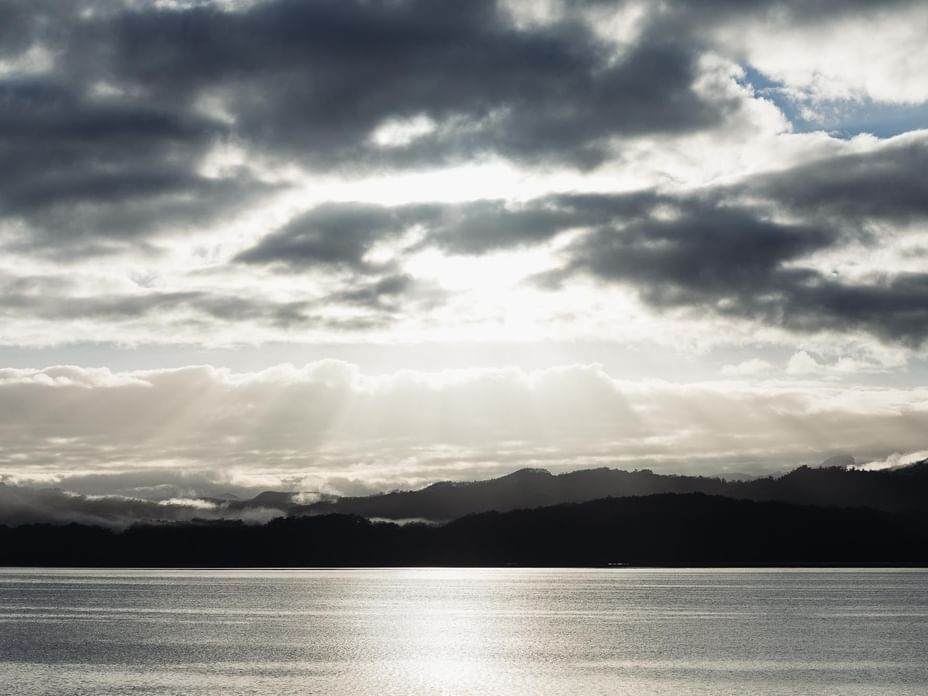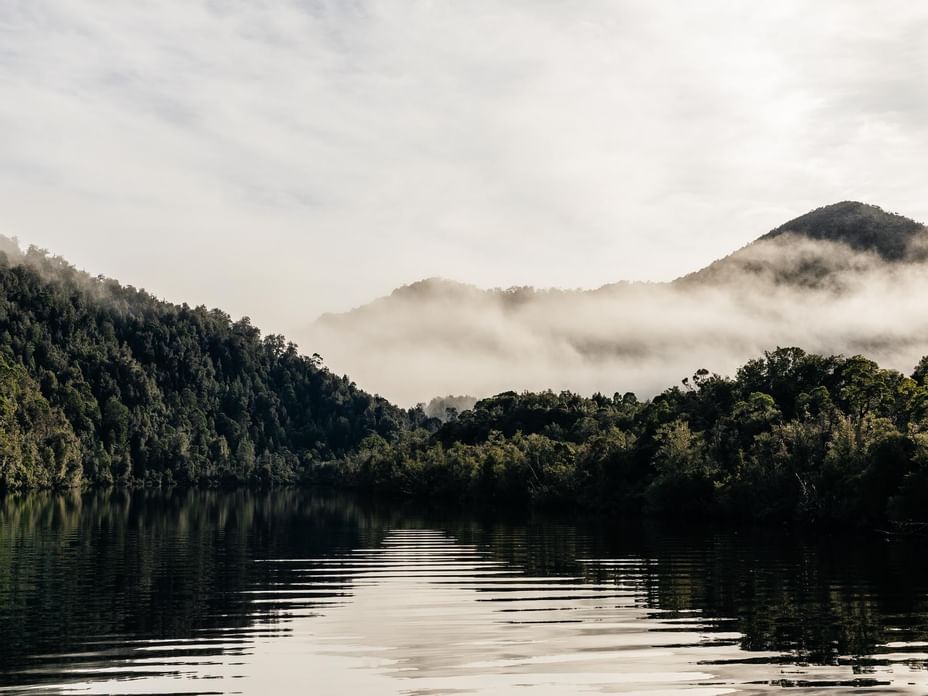 Tasmania's wild west coast is a place like no other. Rich in natural and human history, it is the gateway to Tasmania's UNESCO Wilderness World Heritage Area. Despite its remote location, the ancient forests, harsh terrain and historical towns are easily accessible through a scenic drive or flight.
Tasmania's weather has a reputation for being unpredictable and uncooperative at the best of times, often showcasing four seasons in a day – and the west coast is no exception. Summer is a comfortable 20 to 25 degrees Celsius on average. On the hottest of days, with the sun beaming down, you won't want to leave the beach! With significant exposure to the Southern Ocean, the west coast is the wettest region in Tasmania (Strahan sees an annual rainfall of 1450mm). This climate makes for the perfect home for temperate rainforests and pristine waterfalls. A day of exploring our rainforests is a must-do while visiting Tassie. In winter, expect to see your breath in the air from the moment you step outside. Average temperatures range from 4 to 12 degrees Celsius!
Adventure awaits for those willing to take a step outside their comfort zone. Here are some of our tips to enjoy the rugged west coast weather – rain, hail or shine.
The most appropriate way to dress is like an onion – with lots of layers! A waterproof or windproof jacket is essential year round.
If it's wet or overcast, and you are planning on joining a Gordon River Cruise, don't fret. People are often worried that this might takeaway from their experience. However, these days are the hidden gems that often end up being spectacular out on the water. Cloud and mist hangs low over the river, creating a stunning and somewhat eerie atmosphere.
Stay hydrated! On a warm day with the cool sea breeze passing by, you might not realise how dehydrated you can easily become.
A beanie is essential. Often the easiest way to retain warmth is to throw on a beanie. It's a great addition to your day pack if you are exploring the vast network of short walks across the west coast. Check out some of our favourite spots here.
Plan your drive. The weather can change in the blink of an eye, causing some roads to be closed at short notice. Snow can occasionally cause closures on access roads from Cradle Mountain or Lake St Clair. You can check their status here.
Tasmania's sun is renowned for being potent year round, with most summer days reaching an 'extreme' UV index. Sunscreen is a must. Nobody likes getting sunburnt.
We hope you find this information useful to help plan your west coast adventure. We look forward to hosting you at Strahan Village or Gordon River Cruises.