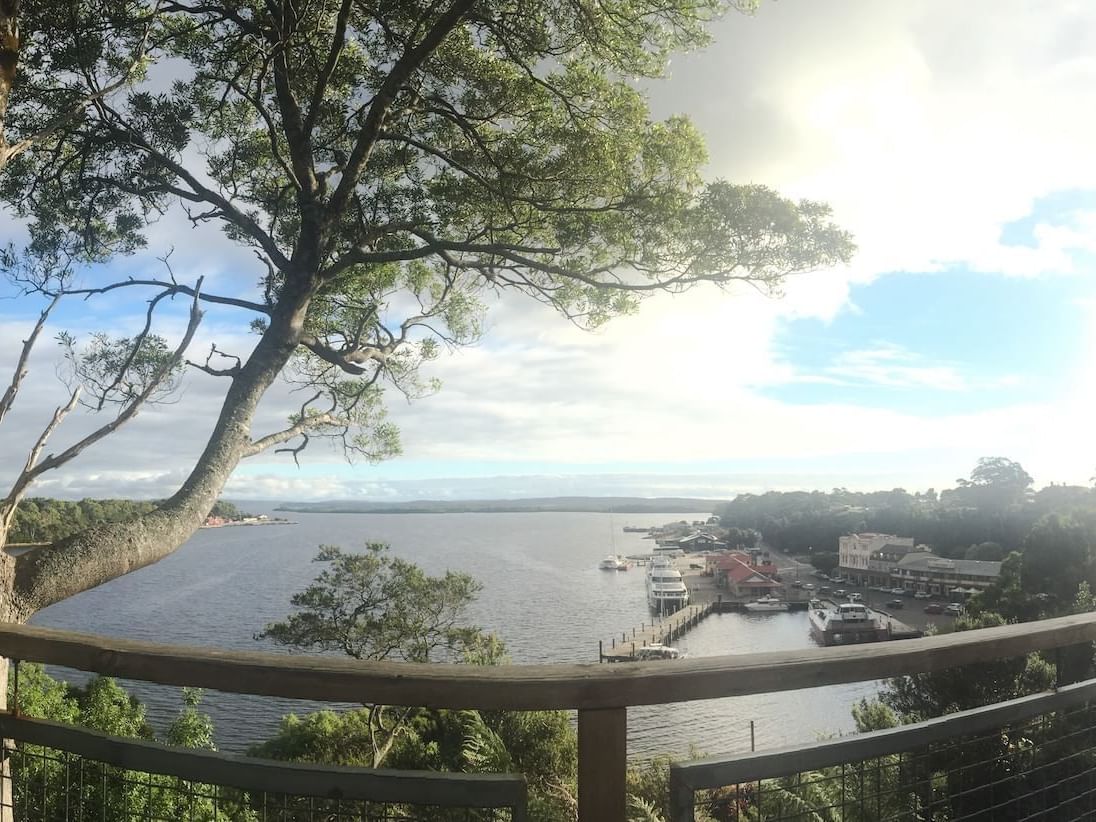 The Taste of Tasmania and the Best View in Town | By Laura Wilson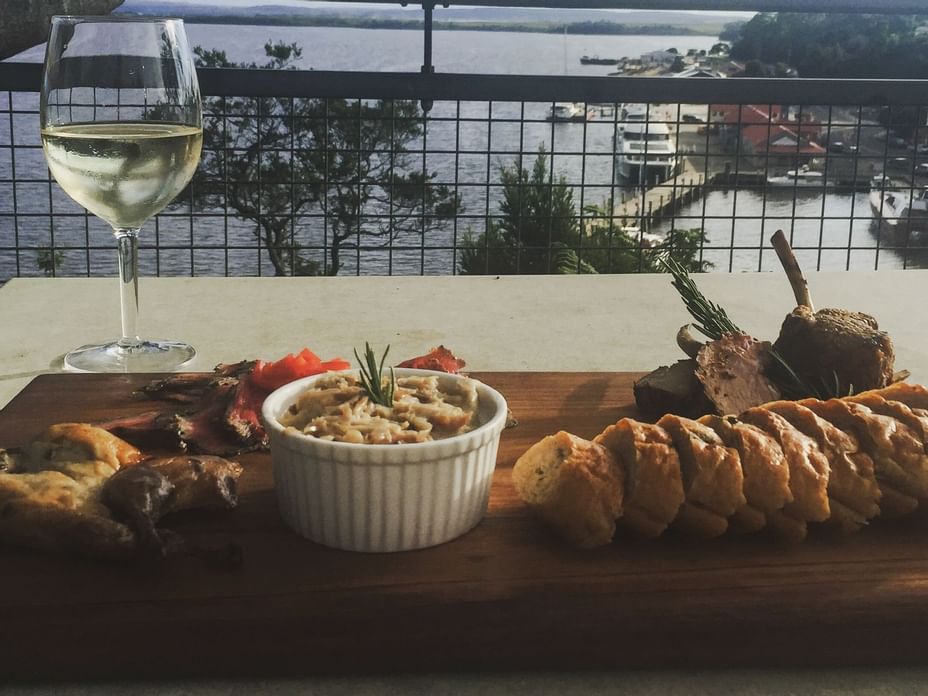 Tasmania is renowned for its world-class fresh local produce and Strahan restaurants feature the best of what's on offer! When looking for places to eat in Strahan, then a short 5-minute trek up hill is View 42° Restaurant. Nothing good in life comes easy, right? Rest assured a few minutes uphill is well worth the view and food awaiting.
The deck is the perfect place to catch the glorious view and it doesn't get much better than this – a panoramic snapshot of beautiful Strahan, as the sunsets over the harbour. Sip on a delicious glass of Tasmanian cool climate wine and bask in the ambience.
The new 'Flavours of Tasmania Tasting Platters' menu features five unique tasting platters, all of which showcase a wide range of fresh local produce. Cheeses, seafood, meats, breads and antipasto delicacies, are just some of the amazing choices available.
There is something on the menu for everyone, but meat lovers look no further! The Piners & Miners platter comes with an extensive range of Tasmania's finest premium level meats. A highlight is the Cape Grim beef carpaccio from northwest Tasmania. Tasmanian beef is always rich and full of flavour, reflecting the grass-only diet of the cattle. Feeling game for some "game meat"? Then Lenah Valley wallaby salami is a great choice and is exceptionally lean and delicious in texture quality.
To complete the experience, Executive Sous Chef Steven Wierzbicki went to the trouble of matching the flavours of each platter with the best-suited wine. A Josef Chromy Pinot Noir from Relbia (Northern Tasmania) was the wine of choice and complimented the produce on the platter perfectly.
View 42° truly holds the Taste of Tasmania and the best view in town! It is a great way to end the day, and given that Strahan Village is down the road, one might as well settle in and make a night out of it.
So come on, taste the delectable produce Tasmania has to offer at View 42° Restaurant!