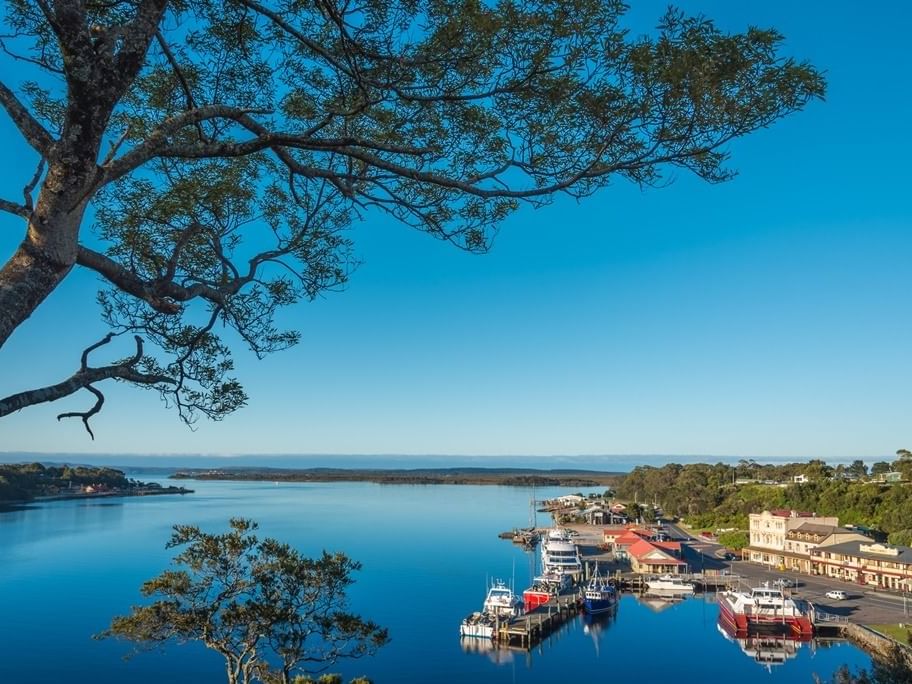 Step Back In Time: Explore The Past At Strahan Cemetary
Strahan has many tales to tell from its 140-year history. In its heyday, this isolated town attracted a variety of characters as its logging and mining industries developed. The historic Strahan cemetery stands as testimony to Strahan's colourful past.
With its commanding views of Macquarie Harbour, the entrance to the Strahan cemetery is governed by the impressive headstone of Frederick Ormiston Henry, the founding father of Strahan. He famously arrived from England with just £100 in his pocket and set up a trading store near the present site of Strahan. As the west coast mining towns prospered, he set up more stores. Eventually, he built the splendid Ormiston House, now a B&B, at Macquarie Harbour. This gave him a perfect outlook for watching his boats arrive.
Most of the earlier gravesites can be seen to the left of the road which divides the cemetery. Although the ravages of time have taken their toll on these older graves, some wooden fences and markers remain intact. In particular, those markers made from the famous Huon pine have withstood the harsh weather. The marker for Charles George Dalgrim who died in 1865 is one of the oldest with a legible inscription. The cracked headstone of Richard Symmons is a testimony to the hardiness of the early settlers. Born in 1845, he lived to 79 years, despite the difficult conditions.
Historic cemeteries provide a wonderful insight into the lives of those who went before us. Take time to stroll through this wonderful monument to Strahan's vivid heritage.