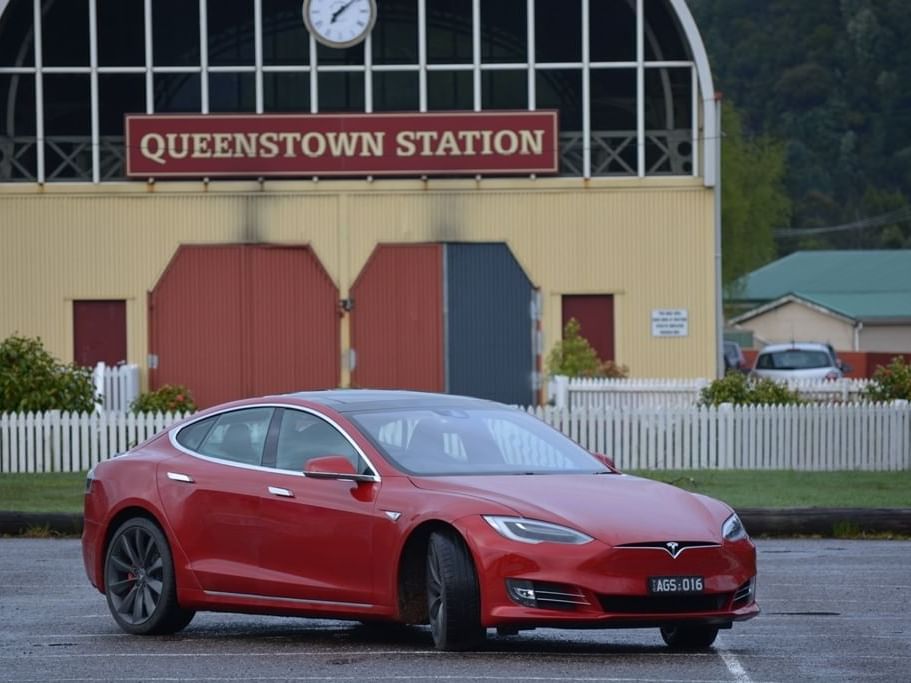 Touring Tasmania in the New Tesla Electric Vehicle | Day Three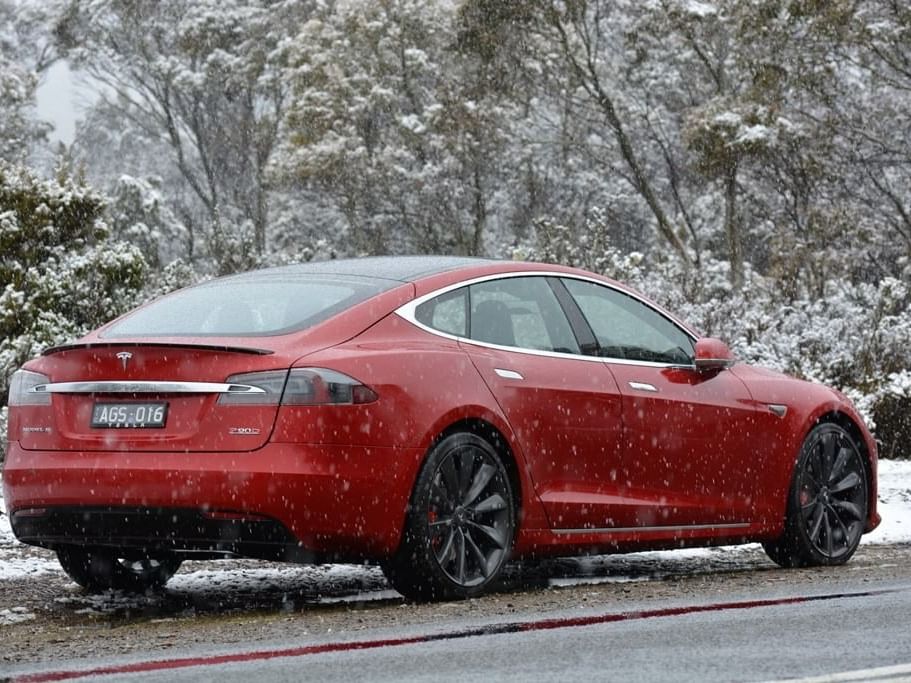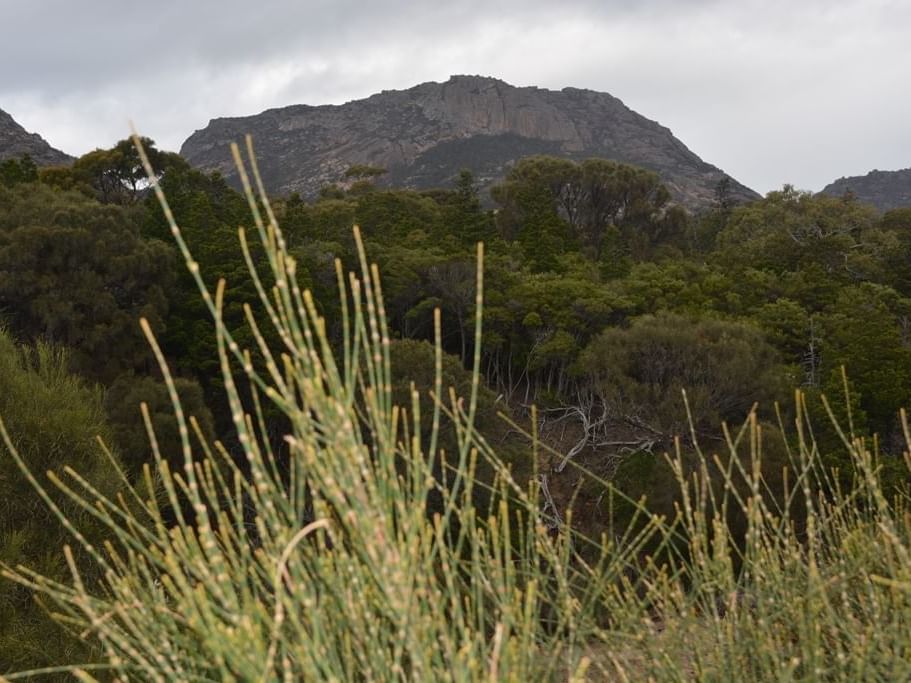 The RACT General Manager of Member Assist is testing the range of electric vehicles over the next few days on a journey around Tassie to determine if they will be a viable alternative transport for use in the near future. Follow his journey below.
Day 3.
I thought it was going to be all about the drive. Despite a range of 509kms in ideal conditions the word ideal doesn't account for Tasmania's west coast and central highlands roads or weather. I left a sleepy Strahan Village about 6.30am via a visit to Banjos for a bite and coffee, although I didn't need much after sampling the delights of the View 42 restaurant buffet the night before overlooking the village and Macquarie Harbour.
I set off comfortable in my mind I had enough range to get to Hobart, I knew it wasn't going to be a trip on the speed limits all the way but I had plenty of time on my side for a leisurely cruise. At a brisk 5Deg C I knew battery performance wouldn't be at its optimum, but proceeded to plot the journey into the navigation which gave me an estimated journey time of 3hrs 32 mins for 298kms and told me I'd have about 17% battery range left. I thought that was a tad ambitious as I don't think the combination of Tesla and Google maps totally understand mountainous roads. It wasn't 15kms into the trip and I was getting a red warning on my dash saying I didn't have enough range, another telling me if I drove under 50km/h I'd make it. I put those at the back of my mind and pushed on albeit conservatively. It felt like I was travelling uphill 80% of the time and the 20% downhill not enough to put anything back in the batteries from the regenerative system. I did note I didn't use the brake pedal once on that leg of the journey. Arriving at Queenstown I'd used 100kms range for 42kms distance. Those sums didn't add up to getting to Hobart especially as I hadn't commenced the 99 bends out of Queenie, Mt Arrowsmith or Tarraleah.
Queenstown was about as quiet as Strahan had been, so a quick snap at the railway station and off again. The "Bends" came and went costing me 15km range for 5kms, but I managed to recoup a few down the other side. The messages on how fast I should be driving continued but it seemed they were becoming more optimistic and had changed from red to amber. I took a slight detour to head down to Lake Burbury for a quick look, the tannin rich water almost brimming on full and still plenty of rain clouds about. I imagined the water to be the fuel of future transport.
As I approached the climb to Arrowsmith I'd been losing range around 2:1km, and the temperature had dropped to 2Deg C. Then it started to snow. This wasn't the first time I'd driven through light snow on the Lyell Hwy, but it didn't stay light for ling, it got heavier and was settling in the trees then heavier again and the road became a set of wheel tracks in both directions, the temperature was reading 1Deg C, and remained that way until the top of Tarraleah. Vehicles parked at Derwent Bridge had a good 15cms of snow on them, so this wasn't a passing sprinkle. While enjoying scenery you might see in a northern hemisphere winter I was getting killed on range-to-empty. The gap between the two was closing at a rapid rate. I reached the canal that runs beside the road at the southern end of Tarraleah and conceded in my mind I probably wouldn't make it. I'd travelled 180kms and used 330kms range leaving me just 130kms to travel and only 179kms of range.
I felt like all I had done was climb and downhill sections seemed so short. I'd driven that road plenty of times and didn't think there was enough downhill on the run to Ouse to get any credit, but to my surprise the 40kms only took 12kms of range and most of that was on one steep section. The temperature had jumped to double figures so the tables were turning. I pressed on and drove as conservatively as I could while maintaining traffic flow. My last challenge would be the short climb out of Hamilton. If I could get to there in the positive I knew I'd make it.
At the top of Hamilton Hill I was 40kms in credit and there were no more climbs ahead. The temperature continued to rise and I've got a smile on my dial again. I arrived with 68kms left. I phoned ahead to local Tesla owner and "I Want Energy" proprietor Rob Manson to see if I could avail myself of his three-phase power to recharge for part two of today's journey. Rob had one of the first Teslas in Tasmanian and is their biggest local ambassador. Charging at 60kms per hour I needed about four hours to get enough to get to Freycinet late this afternoon.
Gremlins again surfaced or so I thought. I had set the Tesla charging, green lights flashing next to the charge socket, it quickly came up to the specified charge rate, so I headed home for a re-pack and a catch-up with the family. As it happened we needed to grab something close by Rob's workshop so I dropped in to check progress. I'd managed to get 120kms charge but the green charge indicator lights were off. I pressed the button on the charge adapter again and on came the green lights? By the time I came back later in the day the lights were off but it had managed to accumulate 368kms range for a 200km journey, so was comfortable I had plenty on board with no climbs like I'd experienced this morning so now with a passenger I headed off. It was bugging me a bit so when I arrived at Freycinet I had another 'if all else fails' moment so I had a look in the electronic manual and sure enough it switched the light off when the car locked but it continued to charge.
I thought I'd give the autonomous mode (remembering it needed hands on the wheel to operate) a go on a well-marked dual lane hwy. I double flipped the cruise control lever which activated full autonomous mode. Problem was it was a 110km/h speed limit so that is the speed the Tesla wanted to do, but I wasn't that comfortable doing that speed so had to quickly redress. Once it had settled to speed I was comfortable with it I let it do its business under close supervision. With radars, cameras and the latest software update to guide it was surprisingly good, but not perfect, giveway merging lanes I worked out it needed an indicator action otherwise it would try and send you off the left hand side of the road. In general cruise-control mode it would actually slow you down for corners that it thought should be taken at speed less than that set, but my experience was it slowed too much and when the corner was completed it accelerated too aggressively back to the set speed.
While I was driving my new passenger (wife) was giving Spotify a workover. Once she got the hang of it, the tunes (good and bad) were flowing. Streaming was interrupted periodically due to the lack of network connectivity. That said after two full days of the tunes from my phone, anything including conversation with a human was a pleasant change.
While on the subject of my passenger, I asked her views on ride quality. I wanted to double check my assessment that even with 21" wheels it was a pleasantly comfortable. My passenger concurred to the point where she comfortably grabbed forty winks (which gave me back control of the tunes).
On arrival at a full house at Freycinet Lodge the Tesla charge station was occupied, not by a Tesla, but a white-goods Toyota Camry. As I'd managed to arrive with just under 100kms range I wasn't too concerned to charge it immediately as it was likely they were restaurant guests and would head off after dinner.
There is nothing better than being on the deck of Freycinet Lodge sipping a beverage enjoying company and the view, but the rubbish weather which had been stalking me since Devonport didn't let up. From Sorell to Coles Bay it hit randomly torrential heavy rain and at times hail, and it was this weather pattern and a temperature less than 8Deg C that kept us indoors which was a pity, but we did patronize the Hazards bar and Bay restaurant.
After dinner the car park was free so I backed the Tesla up for connection, hooked up and pressed the button. Nothing? Did a double check and noticed the master switch on the charger installation was switched to off. I corrected that but still nothing. Stress level rising again I thought the range I had wasn't going to get me anywhere It appeared there was no power at all, so I looked a bit further and found a nearby switchboard. The circuit breaker for the charger was clearly marked and was tripped. I reset it, the lights came on I was happy with a 32km/h charge rate from the same device that was giving me 96km/h in Strahan. I clearly don't understand how electricity works?

After a delicious dinner at the Bay Restaurant and a couple of drinks at the bar, we called it a night.