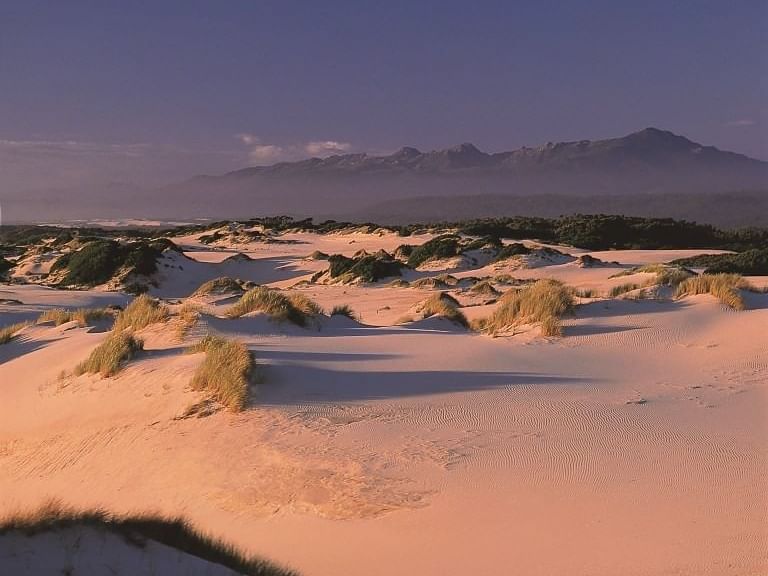 Daily Dose Of Exercise: Sandboarding At Henty Dunes In Strahan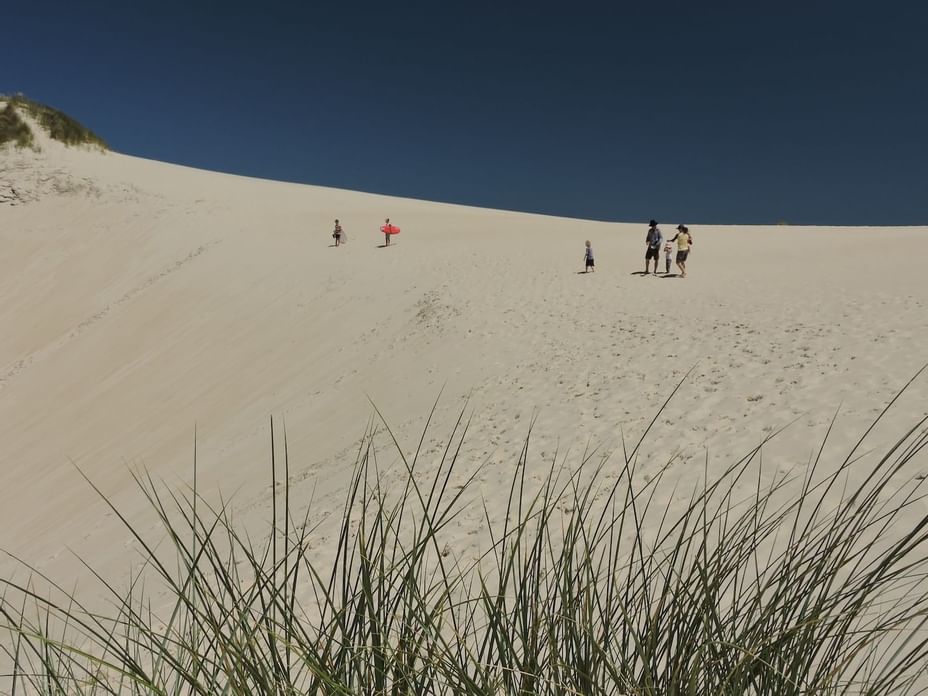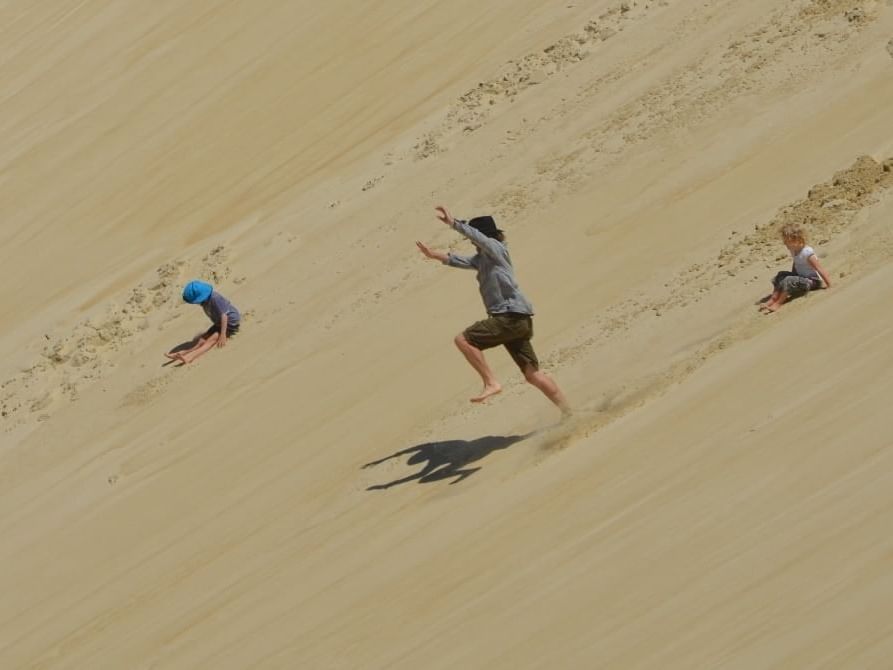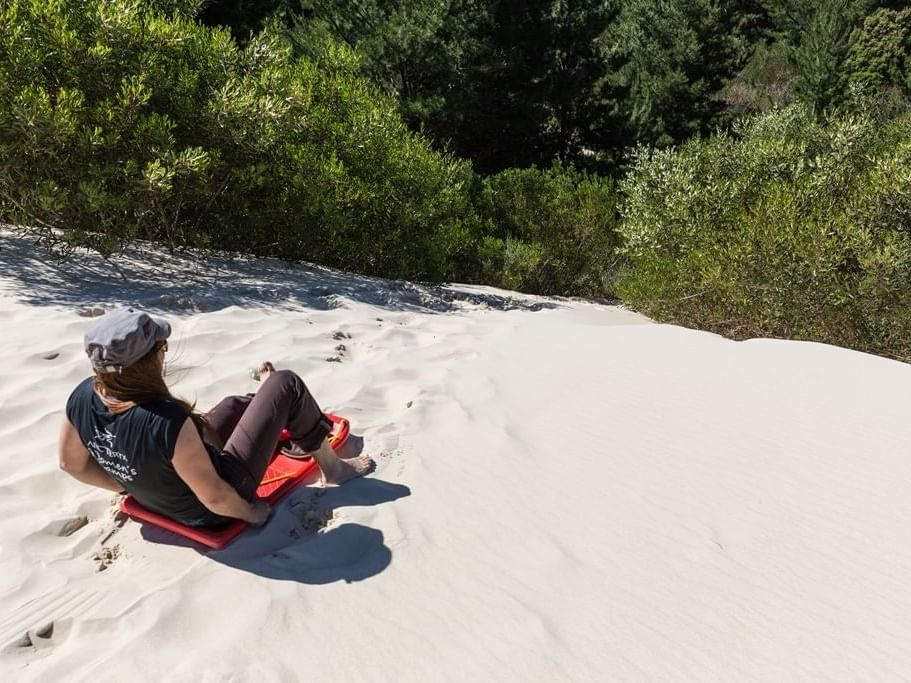 If you feel that you have overindulged on Tasmania's gastronomic delights and are seeking a little active fun, the Henty Sand Dunes near Strahan will definitely give you a workout. Considered to be the most magnificent sand dunes in Tasmania, this "locals' secret" is signposted on the Zeehan-Strahan road.
The Henty Dunes have a pleasant, shaded picnic area; however, there are no facilities so bring your own water and food. Pack carefully as you will have to trek along a soft sand walking track to reach the site. Many visitors are simply happy to climb to the top of the beautiful white sand mountains and enjoy the incredible views with pine plantations on one side and the ocean of the remote west coast on the other.
For those who have the stamina to repeatedly run up the dunes, some of which are more than 30 metres high, tobogganing provides the ultimate excitement. Hire boards or toboggans at the Strahan Visitor Centre before you go. Sliding down the dunes will provide hours of enjoyment for all ages. Pace yourself as the experience is quite exhausting and you will have to walk back to the car park after the fun is over! A pair of sunglasses is a must to protect your eyes from sand on windy days.
When visiting Strahan, make sure you visit Henty Sand Dunes for the spectacular scenery and a small dose of adrenalin!
Image credits:Tourism Tasmania, Dan Fellow, Jason Futrill & Richard Eastwood