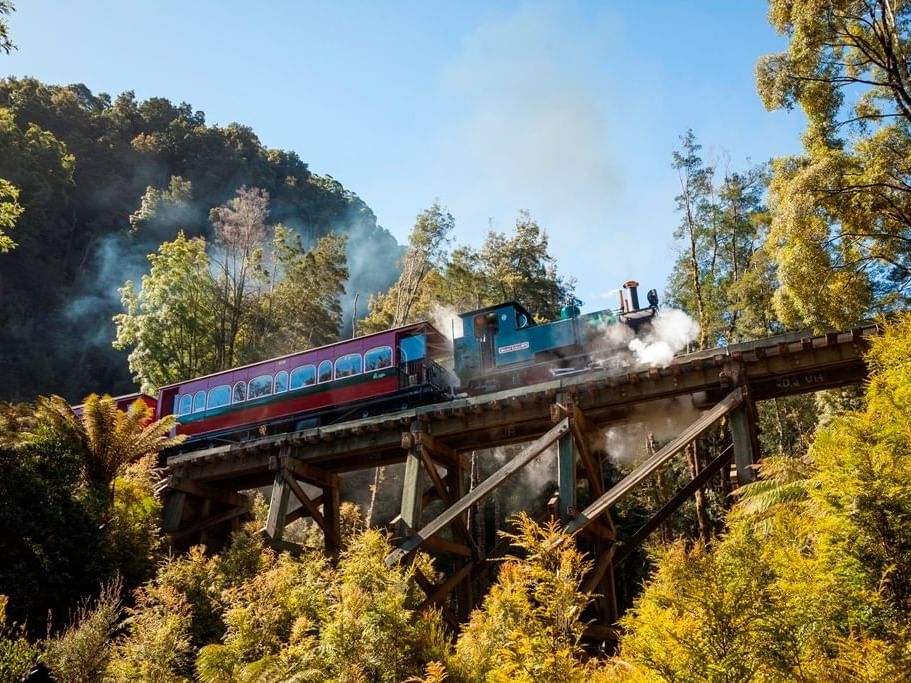 Engineering Marvel Gains International Acclaim: Ride The Award-Winning West Coast Wilderness Railway
Travellers on Queenstown's breathtaking West Coast Wilderness Railway know Lynchford Station as the location of a former gold mine where they have the chance to pan for gold themselves. Recently, a ceremony was held here to present the railway with a highly coveted Engineering Heritage International Marker. This remarkable feat of engineering has previously won awards; however, this latest recognition has only been given to seven Australian constructions.
It is a testament to the skills and determination of the early pioneers that sections of the West Coast Wilderness Railway are still intact after 120 years. Built to transport copper from Queenstown's Mt. Lyell mine to Strahan, it was instrumental in developing the economic and social fabric of the area. The line used an improved Swiss Abt rack and pinion drive system to ascend the steep terrain. Parts of the original railway include the iron bridge over the King River, culverts made from Huon Pine and rock retaining walls.
As you travel on one of the authentic steam locomotives, it is easy to imagine the hardships faced by workers as they toiled in rain and mud to provide a transport link along this treacherous landscape. Amazingly, only four men died while working on this project. After crossing 40 bridges and climbing the steep 1:16 slope to Rinadeena Station, you will truly appreciate why the West Coast Wilderness Railway has been given this engineering award.
When visiting Queenstown or Strahan, book a trip on the West Coast Wilderness Railway. Not only will you hear the epic tale of its construction, but you'll also be travelling on one of the world's engineering marvels. Only a few of these railways still exist so this is a unique way to experience Tasmania's pristine wilderness.