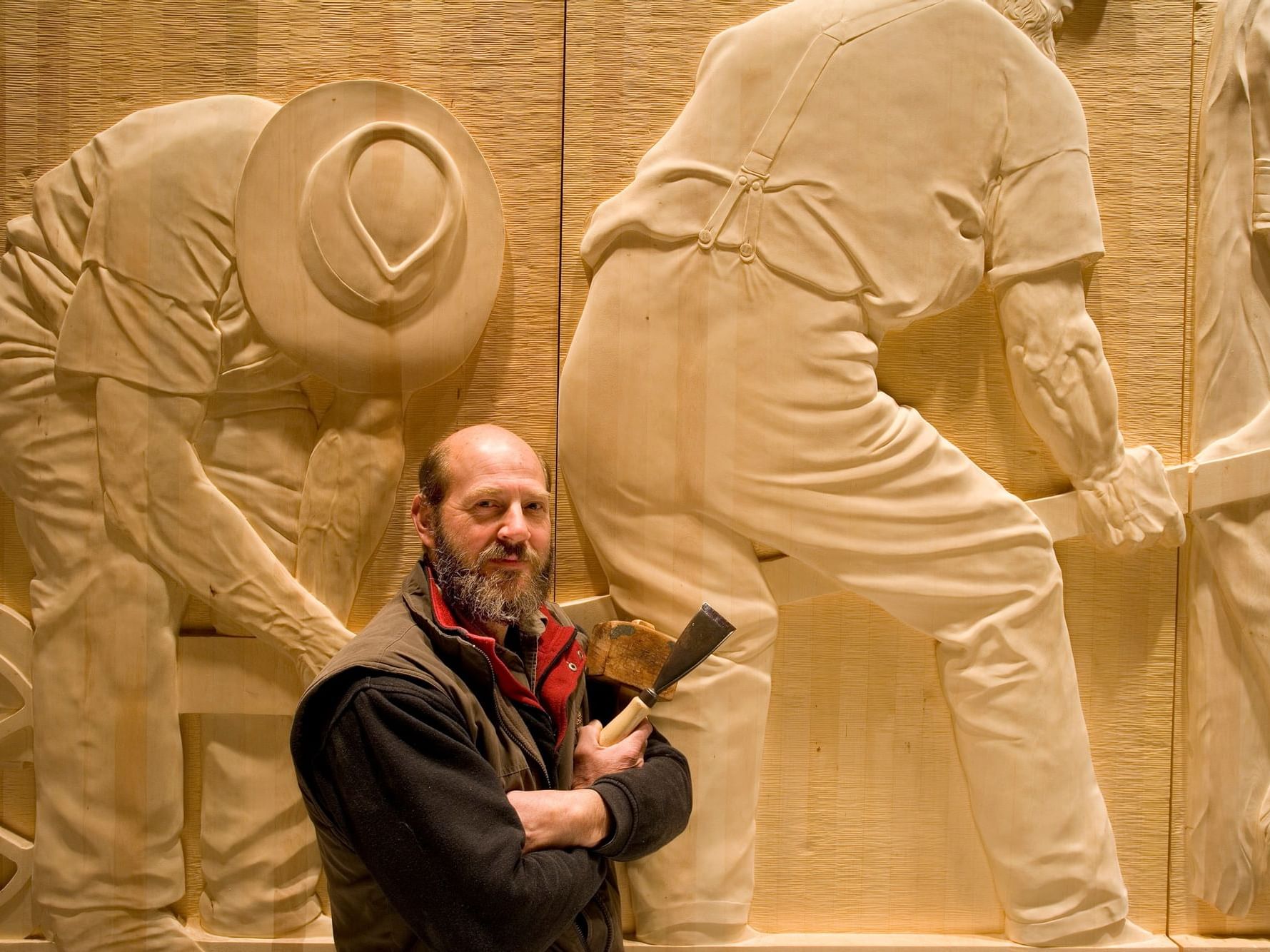 Epic Masterpiece In Forest Setting: The Wall in the Wilderness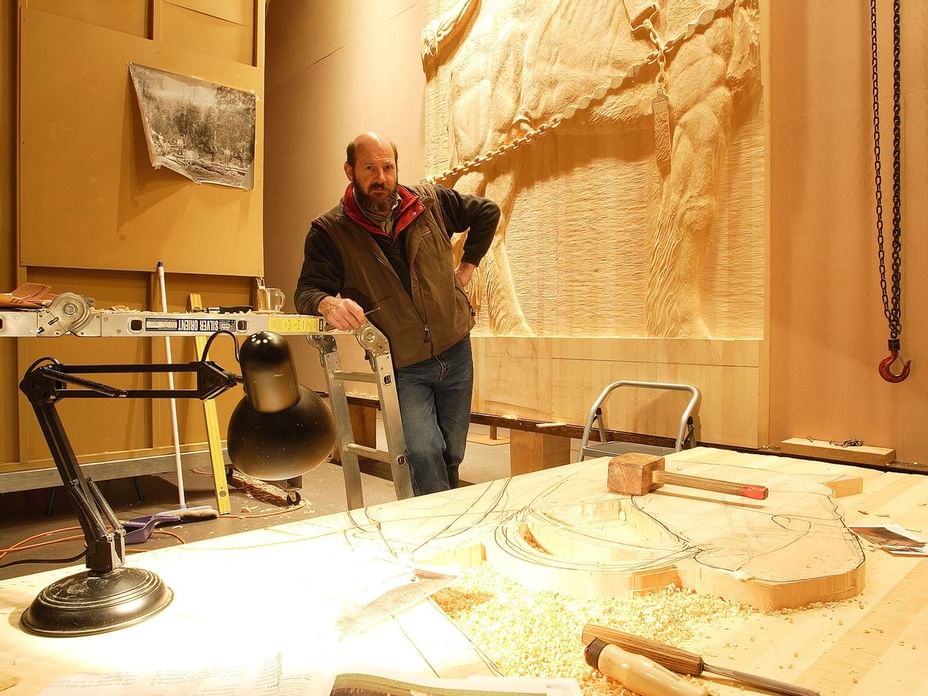 For those who prefer to see some of Tasmania's less touristed spots, the hamlet of Derwent Bridge provides a wonderful stopover when travelling between Hobart and Strahan. Its main attraction is The Wall in the Wilderness, a masterful work of art which has almost reached completion. Not only will you see an extraordinary artwork, but you will appreciate Tasmania's past through the epic tales contained within.
The Wall in the Wilderness has been a ten-year labour of love for wood carver Greg Duncan. It aims to capture Tasmania's history by depicting stories about the people, animals and events that have shaped Tasmania. The efforts of the early pioneers, including the hydro schemes and logging, are carved onto 100 laminated pieces of Huon Pine, a remarkable wood found only in Tasmania. The detail is exceptional, with every emotion captured so perfectly that the result is breathtaking. Visitors can almost feel the piteous sadness of a newly-widowed woman with her small child and scant remains of her husband's belongings.
The newly-constructed café has mouth-watering refreshments and visitors can linger in the adjacent courtyard next to the forest. Open fireplaces and rustic tables will certainly entice you to enjoy the remote forest setting as well as the magnificent artwork. Do not be deterred by the fact that this attraction is slightly off the beaten track. This is an amazing opportunity to see an evolving masterpiece that rivals sculptures anywhere in the world.