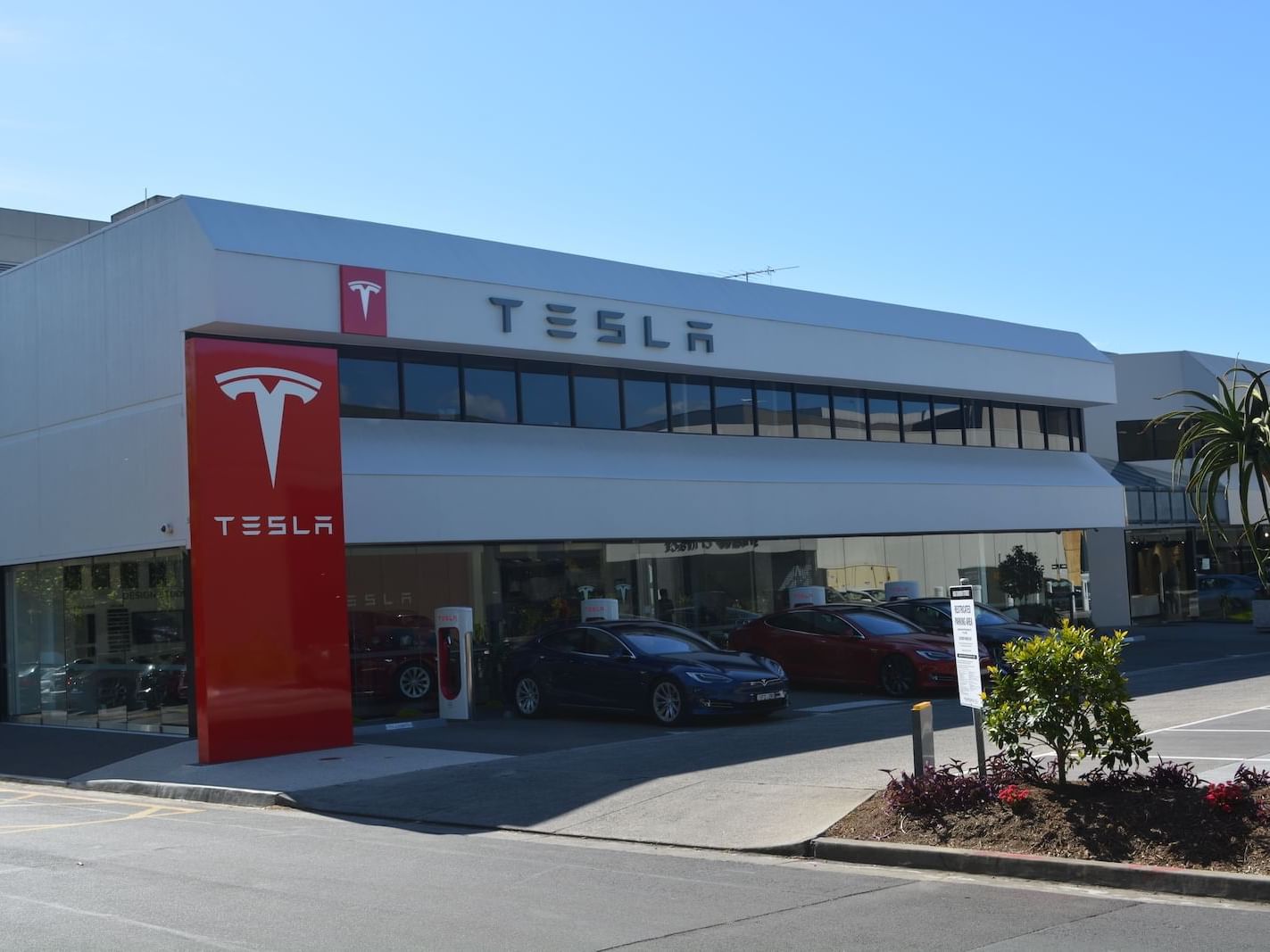 Touring Tasmania in the New Tesla Electric Vehicle | Day One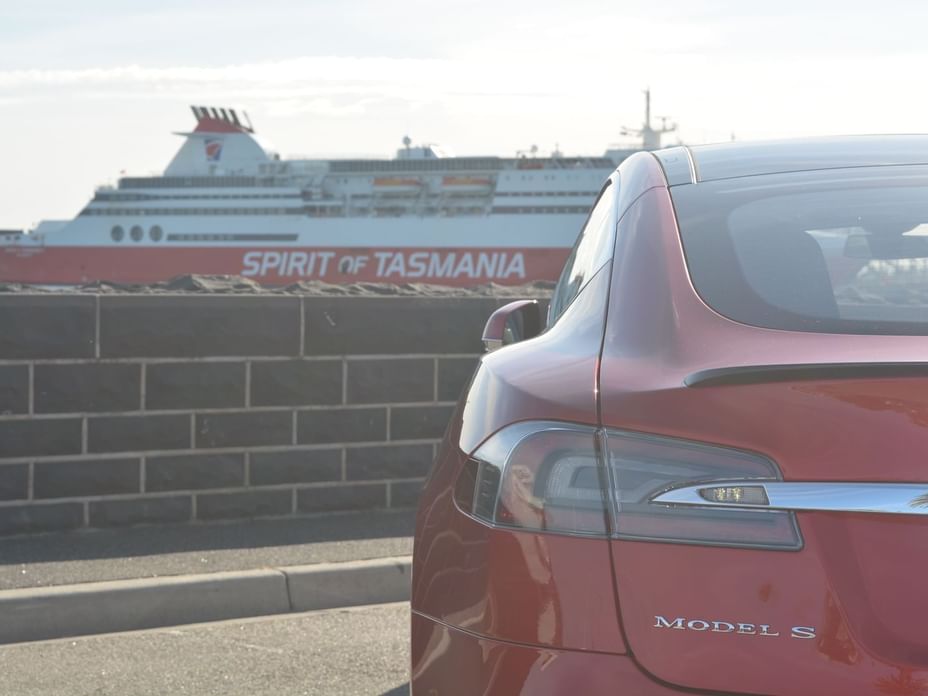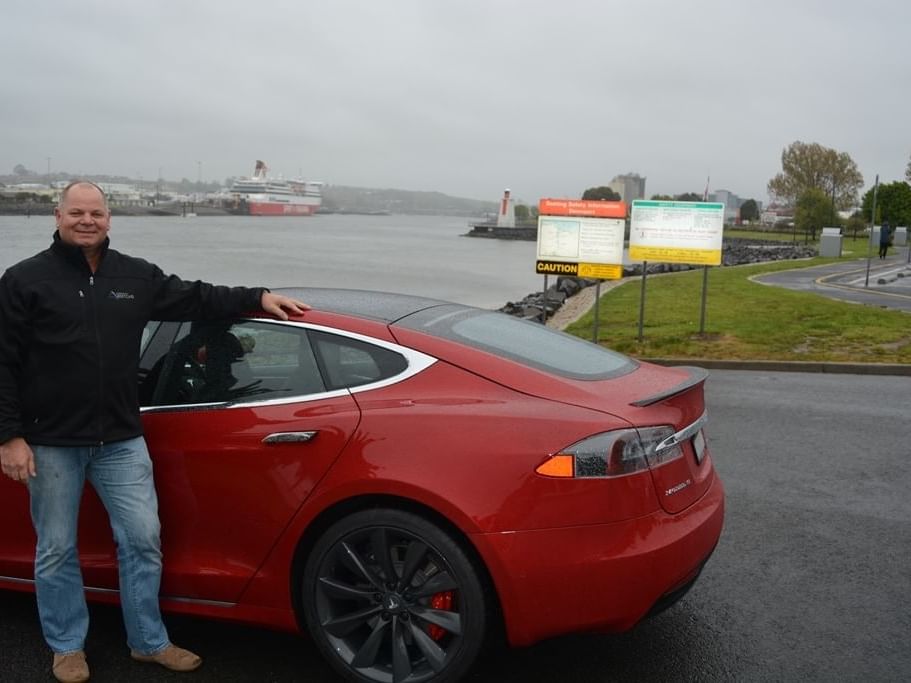 The RACT General Manager of Member Assist is testing the range of electric vehicles over the next few days on a journey around Tassie to determine if they will be a viable alternative transport for use in the near future. Follow his journey below.

Day One: Melbourne to Hobart on the Spirit of Tasmania
As I walked to the Tesla showroom a row of gleaming vehicles greeted me, Tesla had provided me the registration number for the Spirit of Tasmania booking so I immediately knew which one was mine. Finished in multi-coat red the paint looked deep, optioned with 21" grey turbine wheels (we'll see what that does to ride quality down the road) it was easily the pick of the lineup. My new best friend James was immediately to the fore enquiring about what experience I'd had with Tesla vehicles, my answer was swift and short as a passenger for about 5kms, so in short none.

James spent the next 40 minutes explaining to me the basics; yes that's 40 minutes for the basics. Even for someone who regularly drives many and varying vehicles, that was about as much as I could take in. I was advised this vehicle was just updated with version 8.0 software and one of the key upgrades of this version requires you to keep your hands on the wheel in autonomous mode? If not the system is disabled until you stop put it in park and set off again. While understanding autonomous driving vehicles haven't been legislated for in Australia yet I'm not sure I get an autonomous mode where you have to have your hands on the steering wheel?

With the basics under my belt I thought I'd head off for a familiarization drive as I had an hour up my sleeve. I gently navigated my way through increasingly trendy Richmond getting a feel for my steed for the next five days. The two things that immediately hit you is the silence, the other the acceleration. Even a gentle squeeze on the throttle will shove you back in the seat. I completed my familiarization drive and dropped back to the Tesla showroom to take advantage of a final top-up from their Super-Charger as range was going to be very important for me on Friday.

Charger unplugged, I set the navigation to the Spirit of Tasmania terminal in port Melbourne by voice command. The vehicle immediately understood my Tasmanian accent and set a 9km path for the Spirit. 55 minutes for 9kms doesn't make Hobart traffic look so bad! I drove into the terminal and stopped in quarantine for the once over, nothing to declare, but I wasn't going to get away that easily. A couple of the guys wanted to have a chat about the car, which Model S was it? Is that the one with ludicrous mode? Is it under three seconds 0-100kms? P90D, yes and yes was my response. One of the guys said he saw one of these on a drag strip in QLD matching it with a V8 supercar.

A short wait in the queue prior to boarding gave me a chance to explore the Tesla. Almost everything is available via the massive touchscreen. This thing is nearly as big as the screen on my desk in the office. You can have the Google maps over the full screen, halve it with a rearward facing camera or have your playlist displayed. As the vehicle is "connected" you have access to multiple music streaming options via apps, internet radio stations from all over the world, it's limitless.

Almost all vehicles settings are changeable via the touch screen, you can raise and lower it, change the regenerative braking mode, change the steering to whatever setting you like, manage driver assistance systems and the one I was interested was a mode that provides you with optimal range by making sure things like climate-control aren't using any more power than they need. You also set up a profile which remembers things like your preferred steering wheel and seat position.

In no time I was on board the Spirit with the Tesla safely locked away on deck five. I collected my overnight bag and headed for my cabin. A four birth with en-suite and a porthole fitted the bill this time on my own, but I've previously travelled a couple of times in a shared four berth with no problems with my co-tenants. I dumped my bags and headed to my preferred spot which is the terrace lounge on deck 9 right at the back (stern for the nauticals). Here you can get a drink and a light snack which I opted for after a late lunch. It was like setting sail to the sunset with clear skies and little breeze. You had the choice of listening to live entertainment here or relaxing watching the numerous flat screen TVs. We left right on schedule on smooth seas in the bay. There was a small swell on Bass Strait but it barely rocked Spirit 1 on the crossing, almost soothingly rocking me to sleep.

The 5.45am wake-up call greeted passengers with instructions on when and where we would be disembarking. Car deck 5 was first off and I was back on terra-firma and leaving the dock facility by 6.45am. Unfortunately the sun and blue skies I left in Melbourne hadn't followed me to Devonport. A dull morning and lots of rain and with 250kms ahead of me road conditions are going to be challenging.