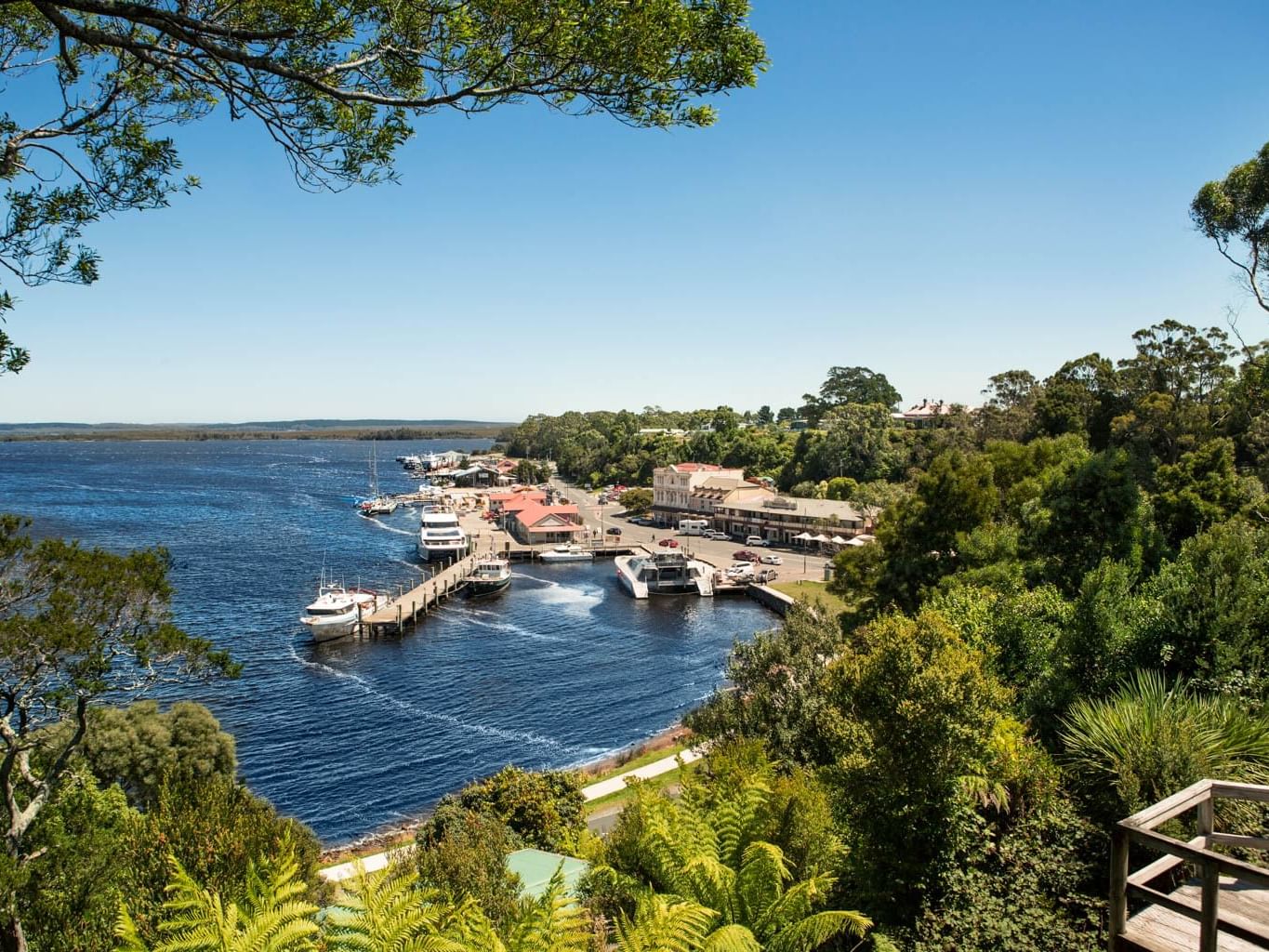 Delightful Diversions: The Ten Best Activities In Strahan
With fewer than a thousand permanent residents, visitors to quaint Strahan often wonder how they will find enough things to do. In fact, most find that they haven't allowed enough time to enjoy all the attractions of the region. Whether you wish to appreciate the Strahan region's natural beauty or cultural heritage, here are the top ten activities to fit into your itinerary.
1. Climb Aboard a Restored Railway
Hark back to the past with a magical experience on the West Coast Wilderness Railway. Enjoy beautifully restored carriages, delicious food, awesome scenery and wonderful pioneering activities.
2. Reflect Along the Gordon River
This cruise will take you back to the convict days on Sarah Island, and then allow you to ponder days of yore as you pass the glorious reflections and ancient trees along the Gordon River. A heritage stroll allows you to see the famous Huon Pines.
The Bonnet Island experience lets you enjoy the solitude of walking to the two lighthouses on the island. The real adventure begins as you use red flashlights to spot the Little Penguins coming ashore for the evening.
Hire a toboggan in Strahan and head 14 kilometres along the Zeehan-Strahan Road to the Henty Dunes. The soft sand along the walking track will definitely give you a workout, but, you will be rewarded with great views of the West Coast and unlimited fun as you slide down the massive dunes.
Stop at People's Park to begin this easy 40-minute round trip walk. Meander along Botanical Creek and enjoy the stunning rainforest along your way to the powerful Hogarth Falls. There are some lovely birds, including green rosellas to be spotted.
Savour the smell of freshly cut timber as you watch a 100-year-old belt driven saw slicing through Huon Pine. This highly informative experience brings the hardships of the early pioneers to life. Artisan-produced products such as chopping boards and tables are available for sale.
7. Stroll the Esplanade
The main street of Strahan is The Esplanade which hugs Strahan Harbour. Visitors enjoy simply strolling along this quaint walkway with its galleries, cafes and curio stores. Make sure you drop into the Strahan Visitor Centre for insider tips.
8. Relax with a Beer
After a hard day's sightseeing, Hamers Hotel on the Esplanade provides old world charm for you to relax with a beverage. Remember the highlights of your day as you stare out at the splendid water views. If you become too chilled, a highly regarded food menu is available.

9. Dine in Style
With a glorious harbour vista, View 42° restaurant is popular at all times of the day. Sunset is particularly amazing. Fabulous tasting platters with choices such as seafood, meats and cheeses can be paired with spectacular local wines.

10. Watch a Play
The Ship That Never Was is a spontaneous interactive show about Strahan's convict history which has been running for over two decades. Entertaining, witty and subtly informative, it is the perfect complement to your Gordon River Cruise. Plenty of Diversions Although Strahan hamlet retains the atmosphere of a quaint fishing town, there are plenty of diversions to keep you active during your holiday. Plan ahead so that you don't miss any of these must-do attractions.